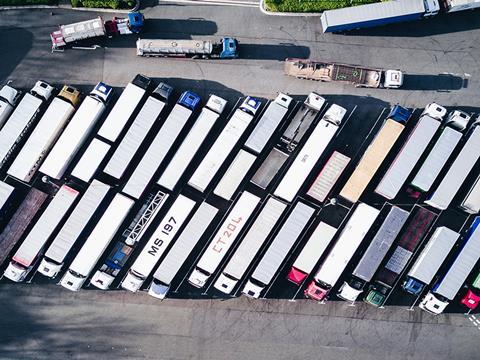 Food and drink exports to the EU fell by 65% in January compared with the same month last year, the first official indication of the effect of post-Brexit controls on the sector.
The figures showed food and drink as one of the sectors worst hit by the new disruption, with exports to the EU down from £1.2bn last January to £399m the same month this year.
Shellfish exporters were on the frontline of many of the worst problems in January as logistics providers halted lorry services to the continent. The new trade figures confirm it suffered especially, with EU exports down by 76% from £24.6m to £5.8m.
Meat and dairy producers were similarly hit with exports down 61% and 53% respectively as businesses came to grips with the new requirements for veterinary health certificates.
Food and drink imports from the EU fell by 19% compared with January 2020, although the Office for National Statistics said both import and export figures would likely be affected by UK and European businesses stockpiling goods last year ahead of the Brexit deadline. Covid lockdowns across Europe are also thought to have had an effect.
Cabinet Office minister David Frost said this morning "these effects are starting to unwind. The latest information indicates that overall freight volumes between the UK and the EU have been back to their normal levels for over a month now, i.e. since the start of February."
But some suggested that while the figures for February may improve slightly, the picture could still look fairly gloomy. "If you put up large barriers to international trade, the expected result is trading becomes more expensive and difficult, and therefore there is less trade than if the barriers were not there," said Sam Lowe, a senior research fellow at the Centre for European Reform on Twitter.
He added he expected UK exports of manufactured goods to rebound more strongly than foods such as meat and shellfish "which are … not in a good place".
January's trade figures revealed no similar falls in Britain's trade with non-EU countries, suggesting the post-Brexit barriers are affecting trade above and beyond the coronavirus surge and January's lockdown.
Food and drink exports to the rest of the world were down 12%, and imports down 4%. Dairy imports from non-EU countries bucked the trend and grew by 55% compared with January last year.