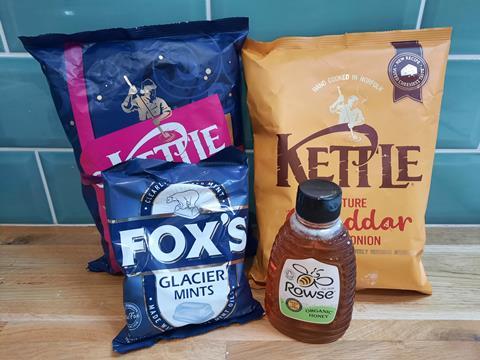 UK food and drink saw a sharp downturn in dealmaking in the second quarter of 2021 after a rush of Covid-delayed deals and efforts to beat potential tax rises in the Budget boosted numbers earlier in the year.
According to Grant Thornton's quarterly review of the UK food and drink M&A market, deal volumes slumped by 47% from the first quarter with 33 completed deals compared with 63 in Q1.
The number was also below the 55 deals recorded in Q4 of 2020, but GT head of food and beverage Trefor Griffith said the downturn did not represent a slowdown in dealmaking interest.
Instead, previous quarters had been "supercharged" by the thawing of deal flow frozen by the coronavirus outbreak at the end of last year and concerns about changes to capital gains in the March Budget.
"My expectation is Q3 will rebound again because the fundamental drivers of activity are still there," Griffith said.
"Large corporates are still looking to reposition their portfolios for future trends, while private equity are also trying to get ahead of the curve and also drive consolidation."
He suggested the lower deal volumes could also be reflective of the longer time it was taking to complete deals due to Covid precautions.
Deal values remained more robust in the quarter – with disclosed deal values at £3.7bn compared with £1.3bn in the first quarter, driven by Bain Capital's £1.5bn acquisition of Valeo Foods Group and Pligrim's Pride's £704m deal for Kerry's meats business.
Private equity deals dropped from the first quarter's record levels, accounting for just a third of the quarter's 33 deals compared with more than half in the first quarter.
Despite the significant economic downturn since the advent of Covid, there remained few insolvency driven deals in the quarter, with just three companies rescued.
Griffith suggested the true impact of Covid on food and drink business was still being obscured by government support to UK business, which could increase pressure on suppliers to the hospitality industry when furlough measures end in September.
On a sector basis, alcoholic drinks dominated the quarter with 18% of all activity, while plant-based suppliers accounted for 12% of Q2 deals and functional foods 9%.