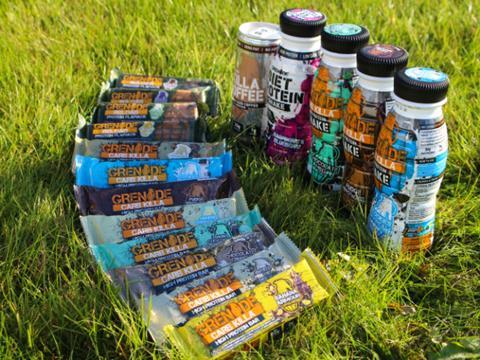 Deal activity has roared back "with a vengeance" during 2021 as big fmcg players added in-demand plant-based and DTC brands to their portfolio.
Total deal volume in the first four months of the year amounted to 31 transactions, a rise of 106.7% on the same period in 2020 as the coronavirus pandemic began in the UK, according to a report by corporate finance house Oghma Partners.
It represented the highest level of M&A activity at the start of a year since 2017 when 36 deals completed.
Deals involving DTC businesses accounted for 16% of total volume and 19% for plant-based or healthy eating brands.
Nestlé followed up its Mindful Chef deal with a takeover of SimplyCook; Mondelez acquired nutrition brand Grenade; Barilla bought Pasta Evangelists; and DTC businesses Virgin Wines and Parsley Box both floated on the London Stock Exchange.
Deal values between January and April also experienced a significant recovery, totalling an estimated £2bn – the highest since 2017 for the first tertiary. However, value was driven by Candian mixed protein supplier Sofina buying Young's and Karro owner Eight Fifty Food Group from CapVest. Excluding this deal, values for the period stood at £750m.
Deal activity from overseas buyers was particularly high, accounting for 37.9% of volume for the period.
Oghma added that deal activity was also propelled by fears of an increase in capital gains tax rumoured to be included in the March Budget.
Partner Mark Lynch said: "While this never came to fruition, many business owners were not willing to take this risk and hence accelerated their plans to exit their businesses in order to lock in value. It is possible that we will send this trend continue into the next four months of the year as many commentators suspect increases in capital gains tax will be announced in the government's Autumn Statement later this year."