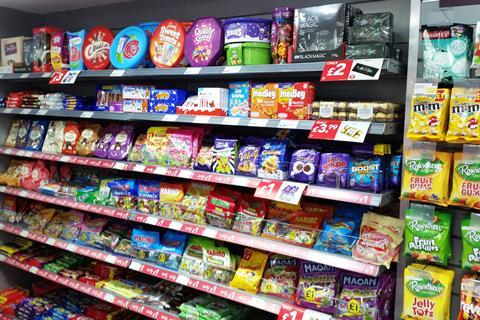 Food and drink leaders have warned the government its clampdown on promotion of HFSS foods risks wrecking post-Brexit trade deals.
In a letter to the Chancellor, ahead of the Budget on 3 March, the FDF called on ministers to scrap the proposed ban on online advertising and in-store promotions of products high in salt, fat or sugar. It said this would be a major barrier for companies looking to "seize upon post-Brexit opportunities".
The government is currently running a consultation on its plans, which include scrapping volume and location-based promotions in supermarkets, despite its own estimates admitting the move will cost the industry more than £1bn a year.
"We are concerned that companies impacted by the proposed restrictions will have less ability and willingness to spend money on innovation and investment in the UK, if they are unable to market these products successfully," said FDF COO Tim Rycroft.
"The food and drink industry is staring into a storm of expected regulation, all of which should be considered when the government establishes its taskforce, and as it looks to support the competitiveness of the UK's largest manufacturing industry.
"If we are to build a reputation as a global Britain outside the EU, we want to ensure that food and drink manufacturers can continue to innovate, providing both consumers in the UK, and across the globe, with a fantastic choice of safe, sustainable and nutritious food and drink."
The FDF's submission also calls on ministers to go back to the drawing board on its voluntary reformulation programme run by the soon-to-be-axed Public Health England.
The programme, including targets on sugar, calories and salt reduction, has fallen hugely behind schedule with the industry claiming it has been "bombarded" with too many targets.
The federation is urging the Westminster government to follow the likes of Scotland, which has provided financial support to help companies reformulate.
"While the government has confirmed that PHE will be dissolved, it is still unclear where their existing reformulation work and programmes will move to," says the document.
"During this ambiguous time, we believe there is a great opportunity to look at how food and drink manufacturers can be incentivised to reformulate their products."