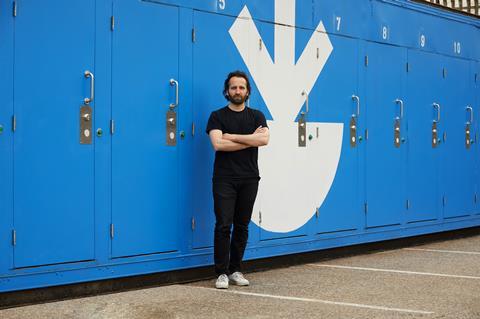 On-demand supplier to restaurants, meal kit brands and dark kitchens Collectiv Food has raised £12m in a funding round and revealed plans to establish 25 distribution hubs across London.
Collectiv allows producers to list products on its app, which can be used by the hospitality sector and meal kit brands to directly source produce. Collectiv handles the collection and delivery of produce, which go via its unmanned PODs (points of distribution) located in "disused city locations".
"We qualify ourselves as a managed marketplace, as the two-sides struggle to easily connect with producers simply fulfilling and shipping orders – this is the traditional marketplace model, which cannot work in this food wholesale industry," Collectiv founder Jeremy Hibbert-Garibaldi told The Grocer.
"Instead, we are actively involved to help with payment, consolidate products from multiple food producers, and organise drops," he added.
At present, Collectiv is hand-holding suppliers "as we are dealing with quite complex product categories, the listing of products also includes logistics and delivery requirements around packaging, shelf life and consolidation of order requirements". It is, however, increasingly rolling out "self-managed tools for our producers to manage production capacity, pricing, certifications and allergens, and product availability" Hibbert-Garibaldi said.
The company currently has four PODs across London, which can handle more than 40 tonnes of fresh products on a daily basis. Deliveries are made to the automated PODs at night and the produce forwarded to the surrounding area by Collectiv's last-mile partners.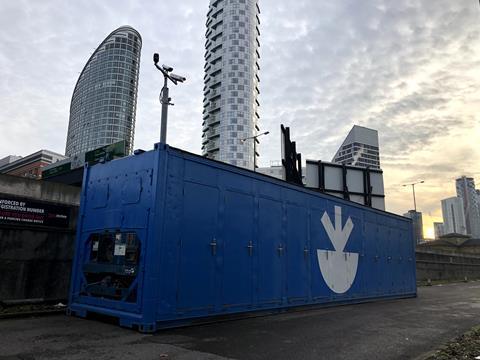 "The idea here is to totally remove the need for fleets of trucks and complex routing strategies, one stop after another, where the more customers you have, the more drivers and vehicles you need on the roads," Hibbert-Garibaldi said. "We can do as many single trips as we need, only using resources on-demand and when we need it. No trucks doing 12-hour shifts in our streets, stopping to deliver with diesel engines still running to keep the whole truck refrigerated."
Further PODs will be deployed in other UK cities, with deliveries having already begun in Oxford and Birmingham.
Brands already using Collectiv include Big Mamma Group, The Hush Collection, Dirty Bones, Megan's, Crussh, Butchies, Cocotte, Tossed, and Fresh Fitness Food.
The funding round was led by VNV Global, along with VisVires New Protein, Octopus Ventures, Norrsken VC, and existing investors Partech, Colle Capital and Mustard Seed.
Collectiv Food, which was established in 2019 and also has operations in France, said it has seen 200% growth in its customer base over the past year. Expansion across Europe is now being planned.
The company's "unique, decentralised model" would "cut out the wholesaler middleman" from the sector, it said.
"For too long and with almost a monopolistic posture, traditional wholesalers had no incentive to push towards innovation, push towards sustainability and build new systems or innovative ways to transport goods," Hibbert-Garibaldi said. "There is now an alternative for the industry to their traditional, capital-intensive model which has proven limitations."