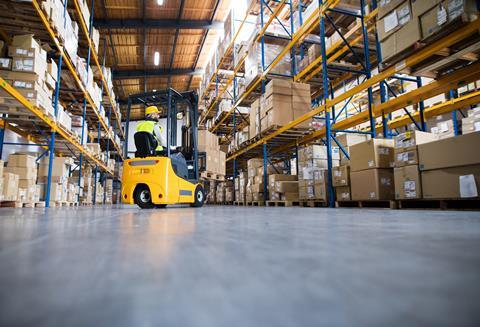 Foodservice wholesalers this week said a shortage of staff was hampering their efforts to meet demand created by the return of indoor hospitality across most of the UK.
Wholesalers told The Grocer they did not have enough staff in operational roles within depots, which was compounding problems already arising from a shortage of HGV drivers across the entire food and drink supply chain.
"Across the group it's a struggle to recruit warehouse staff and pickers right now," said Caterforce CEO Gary Mullineux. "There just isn't the workforce available. Frequently when people are recruited, they aren't turning up."
The FWD told The Grocer these recruitment challenges were being driven "largely by Brexit". Prior to Brexit, it calculated 20% of the wholesale workforce were EU nationals, with many either not on the skills shortage occupation list or under the salary threshold to continue working in the UK.
"Brexit has had a negative impact on the vital wholesale sector and the thousands of businesses it serves, in driver roles but also in other functions such as warehouse workers," it said. "Pre-Brexit, around 14,000 people working in wholesale were EU nationals and they are not easily replaced."
Wholesalers have also highlighted the availability of catering size product as a key issue.
Some suppliers are yet to reintroduce the larger formats after switching their focus to retail-sized packs as hospitality outlets were shuttered during the pandemic and consumer demand shot up in stores, The Grocer understands.
"Some suppliers are reducing their ranges to concentrate on volume, which is maybe a short-term move but could be permanent," said Chris Binge, CEO of buying group Fairway.
One wholesaler reported orders had "bounced back" to 95% of 2019 levels and said suppliers were struggling to meet the sharp rise in demand.
Brakes CEO Hugo Mahoney added: "There has been a hugely enthusiastic response from consumers to the indoor hospitality opening on 17 May. At some depots we are at, or above, 2019 volumes, particularly in the south east."