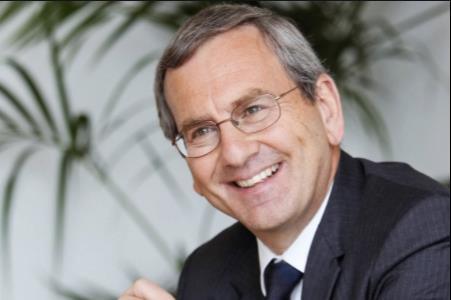 Former Sainsbury's chairman David Tyler has joined the board of retail startup Imagr.
Tyler, who was at the helm of the supermarket chain from 2009 to 2019, has joined the autonomous retail checkout company as chair of the board.
Alongside his Imagr role, Tyler is also non-executive chair of Domestic & General and of The White Company.
He has previously held chairman roles at a series of major UK companies, including Hammerson and Logica.
"We're thrilled to welcome David to the team," said Imagr CEO William Chomley. "His confidence in and commitment to Imagr is a real testament to the work of our teams, our customer pipeline and the technology we have built.
"David brings a depth of experience and knowledge of the retail industry that is invaluable to Imagr at this important stage of rapid growth."
Imagr, which was founded by Chomley four years ago, is a privately funded autonomous checkout startup that has developed a camera-based retail technology that offers a checkout-less shopping experience.
Tyler said that Imagr's automated checkout system enabled retailers to reduce the time a shopping trip takes while "vastly" improving the customer experience.
He added the technology presented "a solution and an opportunity to retailers that will delight their customers and also improve store efficiency".
"Bricks and mortar retail is changing," he said. "Shoppers want to use their time efficiently and have a flawless experience when they walk through the doors of a grocery store.
"Retailers need to respond to this demand and provide the best customer experience possible."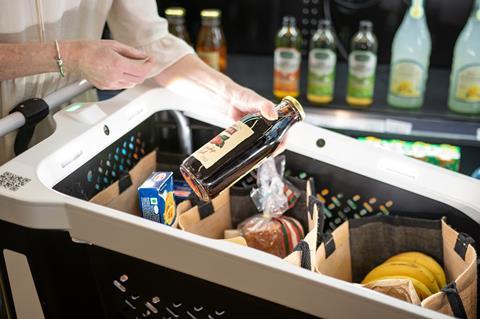 In July this year, Imagr opened a pop-up store in London's Oxford Street that received interest from six major grocers, according to a spokeswoman for the company.
She added that Imagr's product was set to partner with a British supermarket chain to go live in store in the first half of 2022.
The company, which is rolling out a partnership with Japanese supermarket H2O Retailing, said it was seeing "very strong demand" for its product throughout Europe.
Tyler said it was clear to him that Imagr was "the best fit not only for shoppers but also for retailers".
He added: "Its offering provides a great customer experience and integrates into the operations of retailers easily without huge capex and opex costs.
"For a solution to be scalable for retailers, the cost has to be realistic, and there must be no downside for the customer. The Imagr system fulfils both these needs."
The startup faces fierce competition from other tech and retail giants such as Amazon, which launched its first cashierless store in the UK earlier this year, and most recently Tesco, which opened its first public checkout-free store – GetGo – in London just last week.
Aldi, too, announced the location of its first checkout-free store in London last month.