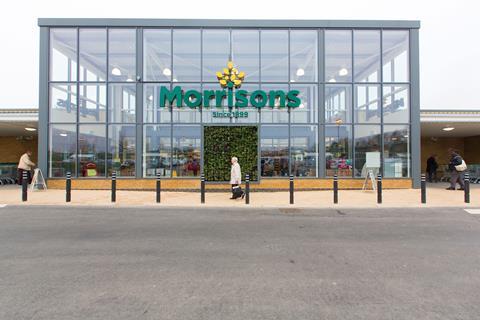 Fortress Investments and Morrisons has announced they have agreed a new higher 272p per share offer for the supermarket to attempt to head off a possible counter-bid by Clayton Dubilier & Rice.
The Fortress-led consortium has upped its agreed offer from 254p per share, valuing Morrisons at £6.4bn, to a new price of 270p per share and a 2p special dividend, valuing the supermarket at £6.7bn.
Fortress said the new price reflected "the speculation regarding a possible counter-offer by CD&R".
It stated: "Bidco remains committed to becoming the new owner of Morrisons and to being a responsible long-term steward of this great British company through the next stage of its evolution. Accordingly, Bidco has engaged with the Morrisons board and its advisers in relation to the value of the original Fortress offer."
The Morrisons board said the increased Fortress offer remained in the best interests of Morrisons shareholders as a whole, and accordingly unanimously recommended the new terms, upon which shareholders will vote on 16 August 2021.
The move comes as US PE giant CD&R, which counts former Tesco boss Terry Leahy as a senior advisor, is widely believed to be putting the finishing touches to a new and improved offer for Morrisons.
The firm has until 9 August to table an improvement on its previously rejected 230p-a-share bid.
This week analysts Bernstein warned that any rise in the tabled bid of 254p a share would put further pressure on potential new owners to sell off additional assets such as the petrol station estate, food factories, warehouses and stores.
Key Morrisons investors, such as Silchester International Investors, J O Hambro and M&G – who together account for about 20% of the investor base – have also raised concerns over the value of the previous Fortress offer, noting the speed of the process, the price tag and the motivations of the Fortress consortium.
Fortress said today the increased offer did not change its previously outlined plans for Morrisons, such as those regarding core business (including locations of its operations), the management and employees of Morrisons, existing employment and pension rights.
Last week, Fortress revealed that Singapore's sovereign wealth fund, GIC, had joined its consortium, alongside Canadian pension fund CPPIB and a subsidiary of US group Koch Industries, to add extra firepower should it need to up its offer.
Apollo Global Management also remains in talks to join forces with Fortress after announcing it would not make its own approach for the supermarket.