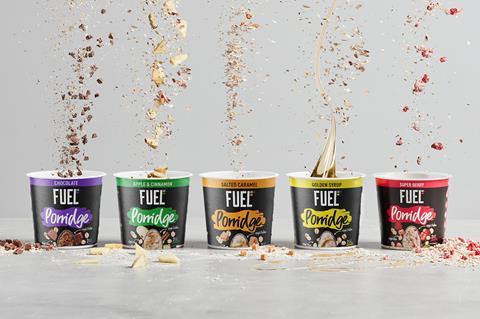 Fuel10k has partnered with FareShare to donate half a million porridge pots to Brits in need.
The tie-up, which will run over the course of February, will see the brand donate one porridge pot for every one sold in retail and online.
With the brand expecting to sell 500,000 pots over the months, it said this meant more than 10 tonnes of porridge would be donated to the charities and community groups supported by FareShare.
"At a time when so many people and organisations are struggling, we count ourselves extremely fortunate to be in a position to be able to donate so many of our nutritious breakfasts," said the brand's founder Jason Kerr.
"With millions of families struggling to eat because of the pandemic, we are very grateful for Fuel10k's support and generous donation at this critical time," added FareShare CEO Lindsay Boswell.
The food and drink industry has significantly upped its efforts increase access to food over the course of the pandemic, particularly over the Christmas period, when suppliers more than doubled the amount of food given to FareShare – despite facing mass disruption from the pandemic and Brexit.
Fuel10k's porridge pots are currently stocked in Asda, Tesco, Morrisons, The Co-op and Booths, as well as online at Amazon and in the convenience sector.