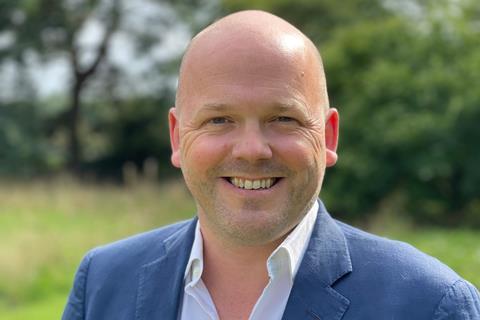 Planet Organic has appointed George Dymond as its new CEO.
He will be joining Planet Organic at the end of the year as a replacement for outgoing CEO Peter Marsh, who is retiring after 13 years at the helm.
Dymond has been with Holland & Barrett since 2019, where he is currently group chief commercial officer and MD of the retailer's international operation.
He has previously worked in senior roles at Carphone Warehouse, Coles and Tesco.
"I have always admired Planet Organic and to join the business is a great honour," he said.
"That Planet Organic is a business with specific values around both healthy lifestyles and environmental sustainability is important to me. I will be ensuring Planet Organic is at the centre of healthy and sustainable shopping in the years ahead."
The organic food and health retailer operates 11 stores in London and is currently amid an expansion plan.
Three new Planet Organic stores are set to open this year, including a 2,000 sq ft store in Bermondsey that is opening its doors in September.
In addition, the chain grew its online business since last year and has been offering nationwide delivery on all products, including fresh and chilled items.
"Already the largest organic food and health retailer in the UK, I look forward to increasing its reach and influence, and to serving its existing communities and indeed new ones as it expands into new stores as well as deeper into omnichannel retail," Dymond said.
Planet Organic chairman Ben Thomson said the company was emerging from the pandemic "in a position of strength" with a "clear ambition to open more stores and grow our e-commerce business".
He added that the board unanimously agreed Dymond was the "right choice" to lead the business.