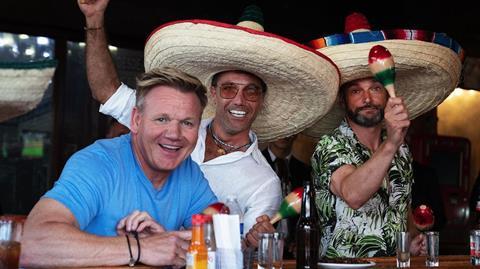 Gordon Ramsay is the UK's biggest food influencer, earning £2.7m annually from his social media status, analysis by Tap Warehouse has revealed.
The chef has a combined 42.8 million followers on YouTube, Instagram and TikTok, and has the potential to earn £22,949 per post. That's considerably more followers than Jamie Oliver, the food influencer with the next most heft, who has 14.1 million across the channels.
Street food sampler Mark Wiens came in third, and Yolanda Gampp (better known as Epic Cakes) was fourth with 6.8 million.
Ella Woodward, food writer and founder of brand Deliciously Ella, was the seventh biggest UK food influencer, behind Nigella Lawson.
On TikTok alone, Tap Warehouse research revealed Gordon Ramsay was also the most successful food influencer in the UK, with an earning power on the relatively young social media platform of £788k annually.
TikTok is increasingly being used by brands and grocers to tap its 100 million monthly active users across Europe, according to latest Kantar figures. It was the most downloaded app of 2020 (App Annie), and its popularity has spread beyond its generation Z core demographic, with two thirds of users now aged over 25 (Kantar).
UK users of the platform are predicted by eMarketer to reach 12.5 million by 2024, up from 10.9 million this year.
Tap Warehouse said despite being an "up-and-coming platform, many food influencers are yet to create an account on the channel". It calculated Jamie Oliver could earn an extra £600,000 if he joined TikTok, and Ella Woodward £97,900.