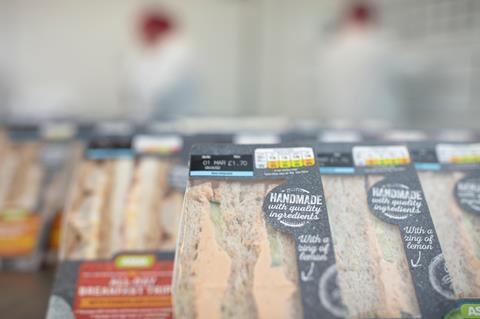 Sandwich giant Greencore will commit to producing only recyclable or reusable packaging by 2025 as part of a wider sustainability drive presented to investors and analysts later today.
Greencore will make a number of environmental and sustainability pledges at today's meeting, including targets across sourcing, manufacturing and community engagement.
Included in the pledges is making all its packaging recyclable by 2025, including the introduction of the industry's first fully recyclable sandwich packaging by the end of 2021.
Other commitments include 50% reduction in food waste by 2025, including a pledge to donate all surplus products to local communities by 2022.
It also aims to operated with net zero emissions by 2040 and it will have a deforestation-free supply chain by 2025 and all raw materials will be sustainably sourced by 2030.
Greencore said these commitments build on "strong progress" the group has made in recent years.
Since 2018 Greencore has reduced its energy consumption by 10%, reduced its water usage by 9%, and cut its total net Scope 1 & 2 carbon emissions by 39%
It has reduced operational food waste by 20% from 2017, cutting it from 42,180 to 33,636 tonnes and developed a policy to record and redistribute surplus product.
On packaging it has already replaced black plastic ready meal and sushi trays with recyclable foil and clear plastic, with compostable sandwich packs next on the agenda.
Another new pledge is to ensure product development is split evenly between animal protein and plant-based alternatives by 2030, while it continues to reformulate products to reduce the amount of salt, unhealthy sugars and fats they contain.
Commenting on the new sustainability strategy, CEO Patrick Coveney said: "At Greencore, we are passionate about playing our part in building a fairer and more resilient food system for generations to come.
"We want to ensure that our actions and products make a real difference in improving people's lives – whether it's through the provision of tasty, healthier, affordable food, gainful employment or social development. The pledges that we have made reflect our long-term ambitions for sustainability, as well as our confidence that we can realise them."
In 2020, UK sandwich market leader Greencore produced 619m sandwiches and other food to go products, and 116m chilled prepared meals from 21 manufacturing units across the UK.