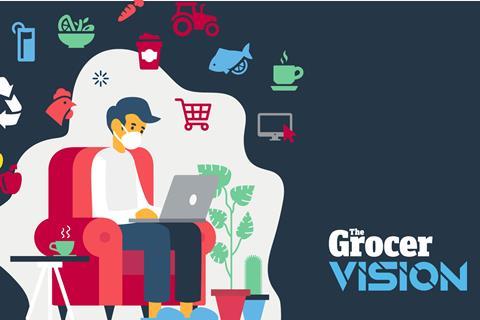 The Grocer Vision will be quizzing a panel of experts on how the events of 2020 shaped shopper behaviour as part of a new webinar.
Grocery after 2020: how shoppers have changed and what's next will look at the seismic changes and evolving trends in grocery over the past year including e-commerce adoption, attitudes to sustainable diets, NPD hotspots like plant-based, low & no-alcohol, CBD, protein and probiotics, and what they mean for fmcg suppliers and retailers in 2021.
The online event is free to attend and will take place on 25 February 2021 at 11am.
Panelists include Attest head of the centre of expertise Sam Killip and Ugly Drinks CEO and founder Hugh Thomas. The event will be hosted by former managing editor of The Grocer and now freelance writer and editor Julia Glotz.
Viewers will also be able to download the relevant data and statistical information discussed during the webinar and will have an opportunity to ask questions using our online portal.
Register to watch the webinar live or on demand here.