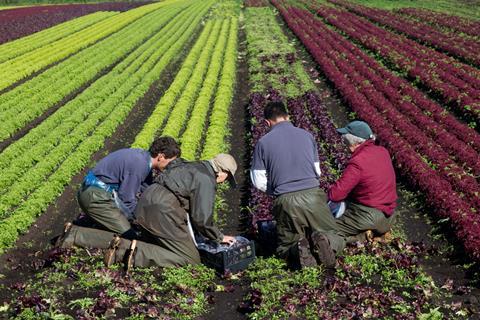 AHDB is facing fresh criticism from the growers who recently voted to abolish its horticulture levy, after it emerged fees for the 2021/22 financial year would likely still need to be paid.
More than 12%, or £8.5m of AHDB's £67m annual income, was derived from its statutory horticulture levy last year. However, a "clear majority" of 61% of growers voted to abolish the levy in a poll last month.
A final decision on whether the levy will be abolished sits with farming minister Victoria Prentis, though her boss, environment secretary George Eustice said the vote "would be respected" at the NFU conference in February.
Eustice added government was now looking into how it could keep elements of the work AHDB undertook in horticulture without a levy in future.
But despite his pledge to respect the result, the group of growers behind the vote – known as the AHDB Petitioners – this week reacted angrily to growing rumours that AHDB would seek to collect another 12-months' worth of levies (worth an estimated £7m), for the 21/22 financial year.
Speculation was mounting that the parliamentary time required to amend a statutory instrument to abolish the levy meant it may not be repealed before the end of the current financial year, the petitioners said.
"This attempt to continue to milk the industry for funds also poses serious questions for the other sectors which have also been promised votes," said Lincolnshire-based flower grower Simon Redden – referring to the current vote on the future of AHDB's potato levy, which was due to close this week.
"This is no more than a cynical ploy by the AHDB to try and cling to power for another year when growers have voted to abolish their sector," added veg grower Peter Thorold.
"The fact that AHDB waited for three and a half months from our request for a ballot before instigating the ballot was just a foot dragging exercise, and this latest action suggests that AHDB is simply unable to accept the clear 'no' vote by levy payers," he claimed.
In response, AHDB ballot officer Guy Attenborough stressed the body was "obliged to collect a levy until such time as legislation is changed by Parliament". But the body did not yet know whether growers would need to pay for the 21/22 financial year, he added.
"AHDB's role was to run a horticulture ballot and pass the result to ministers," he added. "It is now down to ministers to weigh up all the various factors about GB horticulture and make a decision on the future role of a horticulture levy."
A Defra spokeswoman, meanwhile, declined to comment directly on the 21/22 levy.
She added the horticulture ballot outcome would be considered by ministers from Defra and the devolved administrations, but the department would not be able "make any announcementswhilst the ballot on the potato levy is ongoing".