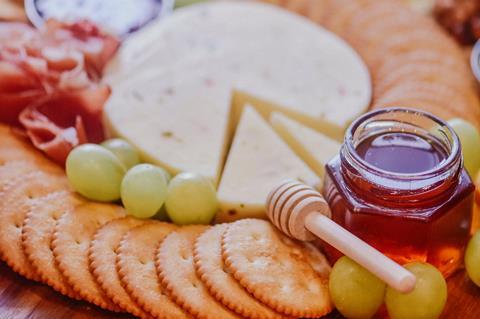 The specialist food sector must be at the heart of policy decisions as the pandemic eases, the government has been told.
The Guild of Fine Food has called on ministers to recognise the role played by independent shops and suppliers during the Covid-19 crisis – after almost half such businesses reported a fall in sales during 2020.
Employment levels were also hit, according to a survey by the trade body, with 40% of retailers and 50% of suppliers saying they employed fewer staff in February this year than in February 2020.
However, the survey also found the sector was largely optimistic about a post-virus recovery, with 87% of retailers and 68% of producers expecting an increase in sales in 2021. More than two thirds of retailers and over half of producers expected to create new jobs in the coming year.
This showed the sector was providing viable career options, especially for younger people, the guild said. It would help revitalise high streets if the government gave incentives for landlords to support independents rather than large food and drink businesses, it added.
"We know the lengths independents have gone to in order to keep their teams intact and serve their local communities," said Guild of Fine Food MD John Farrand. "So, we now urge the government to recognise the sector's contribution during the crisis and ramp up its support as we move into the recovery stage."
He called on ministers "to look at incentives to address the disparity on business rates that has led to the high street seemingly bearing the brunt of the out-of-town supermarket, where the charges are disproportionate and online sales, where rates don't exist at all".
Farrand's words were echoed by Rachel Mallows, founding member of trade body Food from England. "By providing further assistance to local retailers as we seek to rebuild the high street on a firmer footing, the government has the opportunity to support local producers in the process, ensuring the preservation of crafts such as jam-making, cheesemaking and brewing that are integral to our reputation as a food nation," she said.