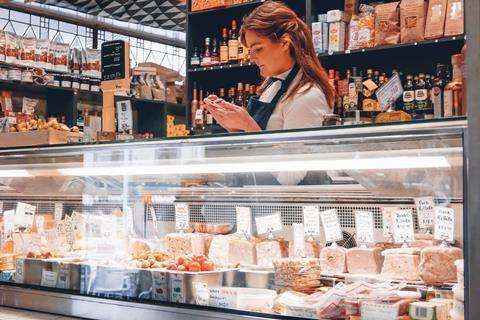 The Guild of Fine Food has unveiled its first-ever Deli Retailing Code of Practice, designed to supplement the Food Standards Agency's 'Safer Food, Better Business' hygiene advice.
The new code was a "comprehensive guide on technical and regulatory matters designed specifically for the day-to-day needs of specialist food and drink retailers" said the guild.
Split into three main sections – Food Safety Essentials, Good Hygiene Practices and Trading Standards – the document was "intended as a one-stop reference guide for deli teams, providing the guidance to ensure that both compliance and best practice standards can be achieved in all areas of fine food retail".
It would provide "a clear point of reference" on recurring themes within disputes and misunderstandings between Guild of Fine Food members and environmental health officers, the trade body added.
The Deli Retailing Code of Practice would help "to avoid the risk of any enforcement action being brought against deli owners" while also encouraging them to "not be over-cautious in their displays and allow items such as raw-milk cheeses and air-dried meats to be presented to customers with confidence".
The code featured "up-to-the-minute guidance on all technical and regulatory matters affecting delis, including the new UK GI schemes that were launched in January following the UK's exit from the EU" the guild said. It also provides advice on how to prepare for upcoming regulatory changes such as the introduction of 'Natasha's Law' in October 2021.
The new document, available as a PDF, is free to guild members and £250 (plus VAT) to non-members.
It comes after the guild identified "a critical need for this guide, driven by significant confusion in the deli world between retailers and their EHOs" said the trade body's MD, John Farrand.
"It gives us a standard to adhere to across the industry, so that customers are sold food that is safe and in the right condition to enjoy. This is a living, breathing piece of work and through our technical committee, we will study objections, queries and legislation changes from either EHOs or retailers and update the code," he added.