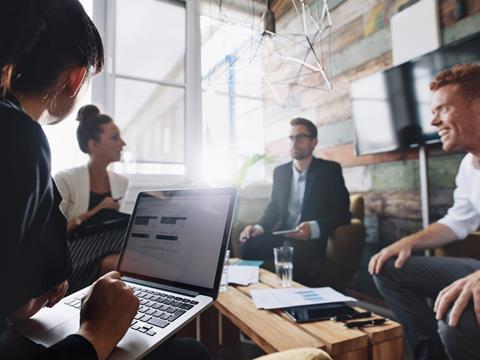 Almost half of food and drink SMEs have made no Brexit preparations at all with just three weeks left until the end of the transition period, a new survey has revealed.
While the country waits to see if the UK and the EU can strike a trade deal in the coming days, it is one of a number of surveys that paint a gloomy picture of Brexit preparedness among British companies.
They all reveal that, regardless of the outcome of the negotiations, thousands of companies do not have adequate preparations in place for the new regime.
For many, Brexit has simply been sidelined by alternative events. According to research conducted by Aldermore Bank, 43% of small food firms have not been able to focus on Brexit due to managing the impacts of the pandemic, with 49% trying not to think about it until the new year.
The results highlight a concern among many trade bodies that some companies have not fully grasped the scale of change due to occur on 1 January. "The penny is only now beginning to drop that these changes are going to happen whatever agreement is reached," said John Noble, director of the British Brands Group.
The FDF reported similar concerns about supplier and customer readiness, particularly in EU and Northern Ireland, with a recent survey concluding 42% of businesses will not be ready for the transition.
Much of the responsibility for this falls to the UK government, according to a survey by GS1, a not-for-profit industry standards body, with almost two-thirds of food and drink SME's (64%) recently surveyed claiming government advice lacked the clarity they needed to feel confident about the Brexit outcome.
It also emerged from the survey that fears over Brexit have grown substantially since the first wave of the pandemic. In May, two in every five business owners said they were more worried about Brexit in light of the pandemic but seven months later, with unemployment at 4.8% and 500,000 businesses in financial distress, that had risen to half.
GS1's accompanying report warned of "serious disquiet" surrounding the level of support from government with missed deadlines, extended negotiation periods and uncertainty over the future relationship with the EU leaving 14% of SMEs unable to even judge if they are prepared or not.
Companies were "concerned and confused" by the lack of clarity from ministers, said Chris Tyas, GS1 chairman and Defra's director of food supply. "Insecurity has taken time away from their key business functions, and their enthusiasm for expanding their business horizons beyond these shores."
It is not only small businesses who feel unprepared. A recent survey of 2,000 "global businesses" by management consultants asked if they "fully understood the risks [of Brexit] and had mitigated them in full", said Sally Jones, EY's trade strategy and Brexit lead at an Institute for Government event on Friday. Around 80% did not.
"We've seen Covid rip apart Brexit preparations. We've seen financial distress because of Covid prevent businesses from rebuilding their preparations. And we've seen supply chains fundamentally move over the past six months," said Jones. "All of this coupled with lack of information from, in particular, the British government, means that it's just not been possible for any business to get fully ready."
Key survey results:
GS1:
49% are more concerned about Brexit than at the start of the pandemic
25% rate government advice on Brexit as 'not clear at all'. 39% said it was 'somewhat unclear'
14% do not know if they are prepared or not
Aldermore Bank
49% of food and drink SMEs are trying not to think about Brexit and the impact on their business until next year
54% say there's a lack of information available so they haven't planned
43% say they haven't had a chance to think about the impact of Brexit as they're still trying to manage the impact of Covid-19
Food & Drink Federation:
42% of businesses won't be ready for 1 January
10% are awaiting clarity on a deal before making preparations
40% of businesses are planning to stop supplying or reduce supplies into NI