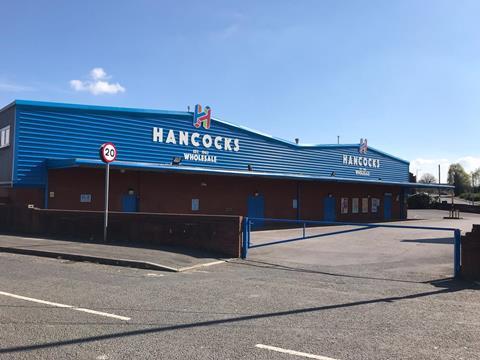 Pre-tax losses at confectionery wholesaler Hancocks widened by £1m to £1.3m for the year to 31 December 2020.
Sales for the period fell 10.6% to £66m.
Hancocks received £6.5m in government-backed loans after coronavirus restrictions forced the wholesaler to temporarily close its 19 cash & carry sites from April to June last year. Six depots have remained shut permanently.
Hancocks MD Steve Foster said the loss was "mainly impacted" by the Covid pandemic and £2.1m paid out in "non-recurring expenses" as the business restructured and paid redundancy costs last year.
Foster continued that this multimillion pound outlay was designed to "rationalise" its use of property with a centralised distribution model to reduce future costs.
He added "while cash & carry stores were closed for a period of time and this has limited trading activity, over-performance in other channels has offset a degree of the shortfall".
Online sales shot up by 200% during 2020 following the launch of Hancocks' new website. More than 20,000 customers used its direct delivery or Click & Collect services.
The specialist wholesaler purchased a new 140,000 sq ft distribution centre in Manton Wood, Worksop in November 2020 in a bid to support the growth of its online channel as the business shifted focus to e-commerce.