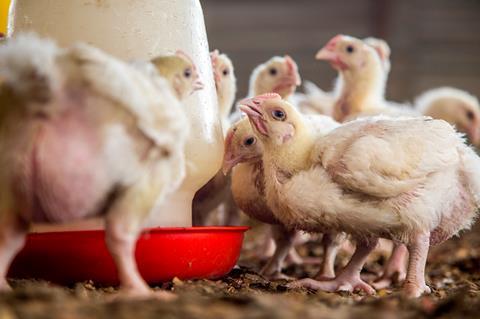 One of the largest hotel owner-operators in London has signed up to the Better Chicken Commitment.
GLH Hotels, which runs more than 5,000 rooms across the capital in hotels such as The Clermont, Thistle Hotels and the Hard Rock Hotel, has made the move following discussions with campaign group Animal Equality.
The pledge means the company must meet a set of six criteria throughout its chicken supply chain before a 2026 deadline.
These include the use of slower-growing breeds of chicken and improving bird housing, so it meets standards on lighting as well as perching and roaming space. Signatories must also submit to third-party audits.
GLH has made the commitment as part of a wider programme of improvements to its animal welfare policy, such as only using free-range eggs in its hotels – a move it has already made having switched supplier – and sourcing all of its meat from Red Tractor Assured sources, or the equivalent in the meat's country of origin, by 2022.
"GLH takes all areas of corporate social responsibility seriously and understands the importance this holds to its employees, guests and shareholders," said CEO Gavin Taylor.
"We are thrilled to have adopted the Better Chicken Commitment as part of several animal welfare measures GLH has now implemented in line with its policy on animal welfare. We are passionate about having a positive impact through our business activity and have recently set out new 2030 targets across our four-pillar CSR programme [which includes] a pillar dedicated to sustainable sourcing."
The owner-operator joins rival hotel group Accor – the owner of the Novotel and Ibis chains – as a signatory of the BCC.
It comes after M&S became the first UK business to announce its endgame for meeting the BCC criteria when it revealed earlier this month it would move all of its chicken across to slower-growing breeds by autumn 2022.