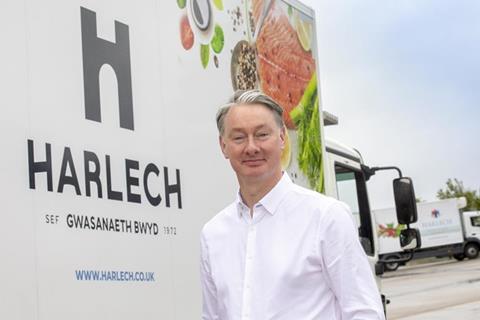 Harlech Foodservice is preparing to recruit five new "key" employees to drive plans to more than triple its turnover to £50m by 2023.
The Welsh wholesaler is looking to hire a head of purchasing based in Chester, operation managers for the warehouse and butchery in its Criccieth HQ, and a new shift manager for the butchery.
It is also recruiting for a key account manager for health, care and education as the wholesaler plans to expand its public sector customer base.
Harlech's sales more than halved in 2020 to £16m but MD David Cattrall told The Grocer last month that diversifying into more public sector business would be crucial to hitting a target of £50m within two years.
Cattrall said the new appointments were "the next step on the journey to drive up turnover and profits".
"It might appear counter-intuitive to be recruiting people in the middle of a pandemic but we are essentially investing in future expansion," he said.
"We may not have the same pattern initially, but I'm expecting spring and summer to probably give us our 2019 business back and provide a springboard for growth. I am confident there is a lot of pent-up demand out there and, with the help of our new high-level recruits, we are going to be ready, willing and able to meet that demand so we can fulfil our ambition to be a £50m company."
Harlech has appointed Zachary Daniels Recruitment to manage the process.