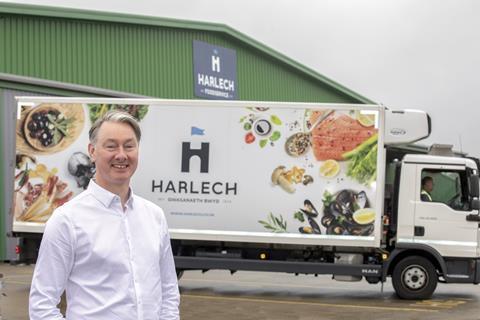 Harlech Foodservice is targeting a turnover of £50m by 2023, despite losing more than half of its sales last year due to the pandemic.
The North Wales-based wholesaler told The Grocer sales fell from £33m to just £16m for the year to December 2020. However, MD David Cattrall said a new strategy to diversify the business could see it bounce back stronger.
He has begun implementing a raft of changes since he took up his position with the family-owned business in August.
The main change has been the creation of a public sector team dedicated to developing school, hospital and care home customers. Cattrall said it would "focus entirely on procuring those contracts to diversify the business and ensure we are not reliant on tourism in the same way that we have been".
The latest lockdown has seen sales drop by 90%, similar to levels experienced last spring. Cattrall said he was confident the restart would see an influx of orders, which the business hoped would remain consistent for the remainder of its high season, which typically stretches from April to October.
Harlech has written off more than £500k of stock so far as a result of its customers being shuttered. It has another £250k of goods set to perish before lockdown is eased.
"If our business hadn't been so well financed it would have been a big hit this year, but the family have been sensible with their exposure and we are liquid as trade comes back," he said. "It's an exciting time for us, there is a lot of potential and we are ready to start supplying our customers as soon as they can open again."