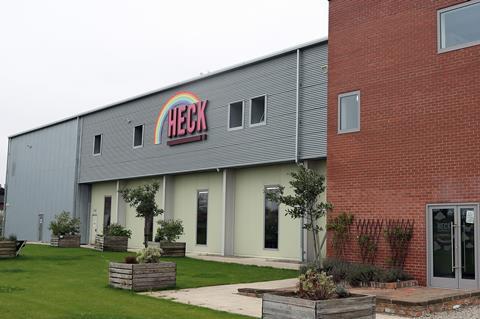 Heck will take its first steps into the cooked meat aisle in May when it launches two ready-to-eat cocktail sausage SKUs into Tesco.
The supplier's co-founder Jamie Keeble said the new lines would be available in its Chicken Italia and 97% pork variants (rsp: £2.25/220g) on a permanent basis.
Heck was also in discussions with partners to create cooked snacks with dips, he added, and will start selling the sausages into Boots in June – its first listing with the retailer.
The move comes amid a busy period of product launches for the brand, with vegan mince lines due to be launched in Tesco in April. Heck is also rolling out a pair of new BBQ burgers into the retailer in May in pork and chorizo variants.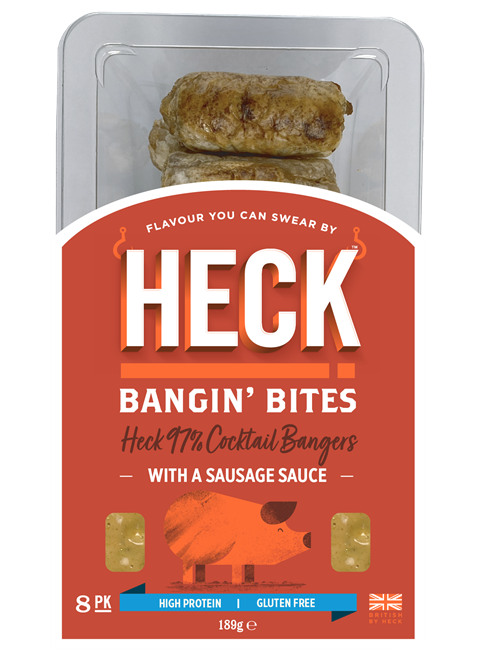 Meanwhile, the Yorkshire-based business posted a 10.5% increase in turnover to £26.1m for the year to 31 July, according to accounts published on Companies House this week.
Admin expenses also increased, from £4.4m to £5.7m due to the company's ongoing expansion, Keeble pointed out, with Heck having also invested significant sums in production, advertising and marketing over the past year.
As a result, pre-tax profit rose only slightly, from £291k to £327k, while the company had also faced a "headache" in shipping its sausages to Tesco stores in Northern Ireland due to issues around the Northern Ireland protocol.
"It's definitely affected us in terms of extra expense, but we are in ongoing discussions with Tesco about how to deal with it," he added
However, he stressed the business had "stormed into 2021 with a rate of sale up 21% and 300,000 new customers buying the brand", while the company now had about a 60% share of the sausage category [Kantar, January 2021].