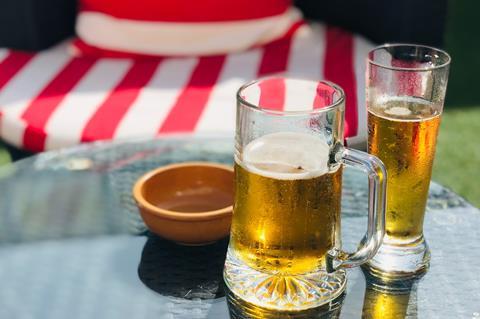 Heineken has been hit by beer shortages due to gargantuan demand for beer since pubs began to reopen.
Two of the brewer's biggest brands – Moretti and Amstel – have been affected, with pubs and bars struggling to get hold of kegs. It is not entirely clear if the issue has spread to some retail SKUs too: at the time of writing, 600ml bottles of Birra Moretti were unavailable on Tesco's website.
One on-trade industry source said there was a "massive" shortage. Some licensees were turning in desperation to local wholesalers, who too were running out of stock, the source said.
A Heineken spokeswoman said demand for the two brands had "totally surpassed our most optimistic forecasts, and our breweries are working round the clock to deal with this high level of demand".
The brewer was "working with our customers to offer alternative beers from the extensive Heineken range of brands as we increase production" she added.
Over 10 million adults in England had returned to pubs since they were allowed to serve customers seated outside, she said, with "many treating themselves to a much-missed draught pint".