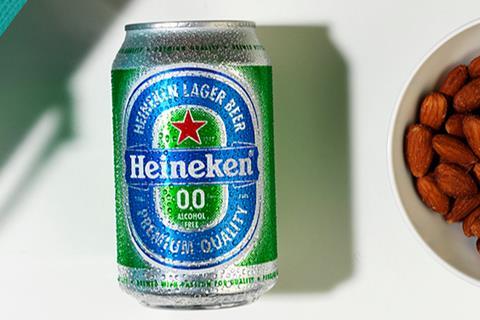 Heineken UK has hired David Flochel as its new MD.
Flochel, previously CEO of European self-service retailer Selecta Group, will take the helm of the brewing giant from January.
He replaces Heineken's long-standing former MD David Forde, who stepped down in June.
Heineken's off-trade director Simon Amor has been interim MD since Forde departed. He will return to his previous role.
Flochel was "a proven leader with a deep and diverse experience in consumer goods," said Heineken Europe president Søren Hagh. "His authentic leadership style, customer-centric approach and passion for developing talent are a great fit with Heineken as we continue our journey as Britain's leading pubs, cider and beer business.
"I'd like to thank Simon Amor for his outstanding leadership as interim managing director. I am sincerely grateful for his considerable contribution during the most challenging of times."
Flochel added it was a "great pleasure" to join the business. "Our portfolio of brands, our route to market strength, and our great people and culture are unique and very inspiring to me."
It comes during a tumultuous year for the Dutch brewer, which in October revealed plans to slash jobs at its head office and regional bases, in a bid to cut costs after net profits plunged to €396m (£358m) over the first nine months of the year. Over the same period of 2019 they stood at €1.7bn.
At the time, Heineken CEO Dolf van den Brink said while the brewer "outperformed the category across most of our key markets", its situation "remains highly volatile and uncertain", with Covid outbreaks expected "to meaningfully impact many of our markets in addition to rising recessionary pressures".