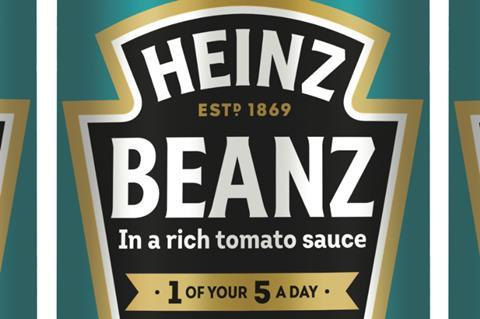 Kraft Heinz is planning to take its Beanz brand into a swathe of new categories, The Grocer can reveal.
The fmcg giant has launched plans for a "Beanz liberation exercise", which will see the brand expand into pastures new over the coming months, including its debut in frozen.
The push began with the launch of Beanz Protein Pots earlier this year, but upwards of another six products set to see launch in 2021.
Kraft Heinz Northern Europe president Jojo de Noronha told The Grocer she wanted to turn beans into "the new avocado" by playing up their "superfood" credentials.
"Beans on toast is high fibre, high protein and slow release of energy," she said. "Consumers understand the benefit but they don't recognise them as a superfood yet. We want to take them from a family comfort to a health and wellness food that is recognised as good for your body.
She added Kraft Heinz wanted to lure back younger shoppers, with whom the Heinz brand has lost penetration over the past decade. "Old formats like beans or pasta in a can are fantastic but if you don't bring relevancy these consumers won't be there in the future."
Last month Heinz unveiled plans to switch the entirety of its tinned multipacks from plastic sleeves into new paperboard 'eco sleeves' it claims will save 550 tonnes of plastic per year.
The news comes on the back of a stellar year in the mults for Heinz Beanz: the brand added £25.9m (12.8%) to its value over the year to 5 September 2020 [Nielsen].