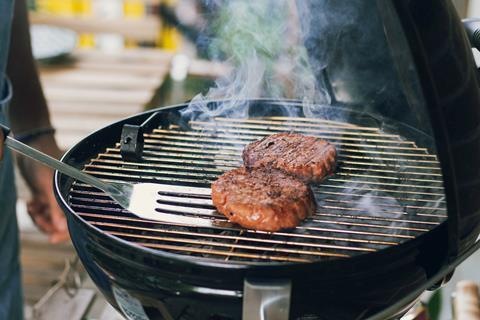 Kraft Heinz looks set to launch a plant-based barbecue range called VBQ.
It has applied to register the name as a trademark under class 29, covering vegetarian and vegan sausages, burgers, meatballs and nuggets, and class 30 featuring seasonings, condiments and cooking sauces.
Heinz declined to comment when approached by The Grocer.
It comes as Heinz is making a concerted effort to expand its plant-based offering, having launched a slew of new vegan products – dubbed 'Plant Pantry' – in January.
The NPD included a vegan version of its Salad Cream, a trio of vegan mayonnaises and its frozen Beanz Burgerz in Original and Texan flavours.
Earlier this week, the fmcg giant called on emerging talent in the food industry to help it "unlock the power of Beanz".
It launched an 'Innovation Challenge' in partnership with Future Food-Tech, which asked entrants to come up with "a delicious application or ingredient that brings beans or pulses to the menu".
The business is currently pushing to grow its Beanz brand into new categories such as frozen. It launched its first range of protein pots into chillers in January.
Last month, it launched a range of Heinz for Baby pulses to "address the need of flexitarian parents". Available in three varieties, the SKUs were intended to "help parents introduce more savoury flavours and plant-based ingredients into their little one's menu", said Heinz.