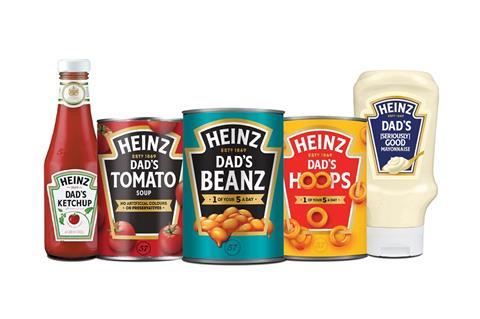 The UK arm of Kraft Heinz saw surging sales of sauces and hot meals last year, as strong grocery trading during the coronavirus outbreak more than mitigated the loss of foodservice sales.
Accounts for UK operating arm HJ Heinz Foods UK showed sales for the year to 26 December were up 9.3% year on year to £825.7m.
The company said increased grocery consumption during the Covid period was the key driver of growth, with grocery sales up 16% – predominantly in sauces and meals, which were up 25% and 16% respectively.
Total sales were at their highest level since 2015 before declines at its ketchup, beans and soups saw revenues drop to just over £700m.
Gross margins also increased in the period, from 28.1% to 29.8%, leading to a 15.9% rise in gross profit to £246.1m.
Pre-tax profits were up a more modest 5.3% to £132.3m as expenses, including its new DTC operation, jumped by a third during the period.
The UK sales and profit growth comes as Kraft Heinz is increasing its investment in the UK, having unveiled plans in March to invest £140m in its manufacturing to make its ketchup, mayo and sauces in the UK and create up to 50 new jobs.
The wider Kraft Heinz group also reported a strong recovery last year, with sales up 4.8% to $26.2bn and by 6.5% on an organic basis, while its group-wide adjusted EBITDA was up 10%.
Earlier this month it revealed group-wide growth had moderated to 0.2% on an organic basis in the first half of 2021.
Kraft Heinz declined to comment on its UK performance.