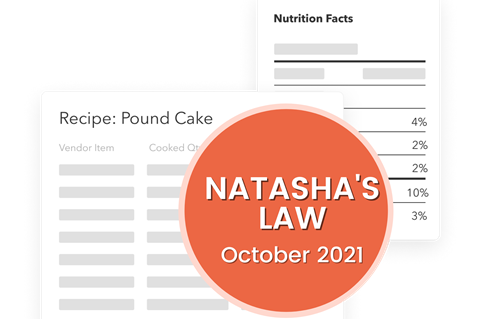 Henderson Group is implementing a new recipe management platform to support legally compliant label printing on fresh foods.
The system idenitifes and tracks necessary ingredients, as well as allergen and nutritional information.
The Northern Irish Spar wholesaler said an important focus surrounding the move was Natasha's Law, which is set to come into force from 1 October 2021.
The new allergen law requires that pre-packed food for direct sale clearly displays and emphasises allergen ingredient information.
Henderson said both company-owned stores and independents running its EDGEPoS EPoS system could use the platform. This means price changes and product range updates are all managed from one location.
Independent stores can also create and use their own recipes so the product range they deliver for shoppers can remain unique, the wholesaler added.
It will be teaming up with Applied Data Corporation to initiate the move, using its FreshIQ platform. The "food technology innovator" provides a store management platform built for grocery and convenience retailers.
Henderson Technology will be implementing, training and offering full support services on FreshIQ to all EDGEPoS retailers who wish to adopt the system.
"We are excited to partner with the Henderson Group," said ADC CEO Shamus Hines. "Their long history in the industry coupled with ADC's FreshIQ platform will provide their customers with compliant nutrition food labels they can trust."
Henderson Group retail technology operations director Darren Nickels said: "As a food retailer, it is our responsibility to provide customers with the information they need regarding allergens and the food they consume.
"The nature of food retail is complex, and it is critical that the technology we use helps us build, track and maintain legally compliant recipes across our organisation."