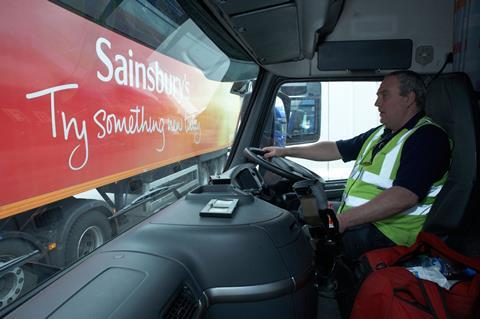 A chronic shortage of drivers is set to hit consumers in the pocket by forcing up food prices, experts are warning.
A 70,000 shortfall of HGV drivers, principally fuelled by EU workers repatriating to the continent during the pandemic, has seen wages shoot up by 20%.
Further pressure has come from changes to tax regulations and the introduction of IR35 in April, forcing companies using agency drivers to employ them on a PAYE basis, pushing up costs by £2 an hour per driver.
The Grocer understands suppliers are already pressing supermarkets for cost increases.
"There is currently a huge appetite for suppliers wanting to put cost prices through right now," said Sentinel Management Consultants CEO David Sables.
"The inflation in driver wages is possibly the straw that has broken the camel's back here. There is an awful pressure, it absolutely has to go to the price of goods going up."
Sables said he expected price hikes to filter through to supermarket shelves by late summer, with suppliers keen to get the issue sorted before September.
Read more:
Cost hikes are already affecting wholesalers. One said it had been forced to increase driver wages from £35k to £40k per year plus a 'competitive bonus structure' in a bid to secure enough drivers for the summer.
"The cost of food will rise, it's inevitable," the wholesaler said. "The cost of moving goods between networks is surging. Inevitably this is going to drive food price inflation. We must drive further efficiencies. It's a knife edge."
Road Hauliers Association CEO Richard Burnett added: "Undoubtedly this will hit the consumer. The larger retailers may decide to hold prices but they must accept that costs to goods will have gone up."
One large haulier, which has increased its rates for customers including major food and drink suppliers in the past two weeks, said it was no longer sustainable to absorb rising wage costs. A director told The Grocer it was unlikely these price hikes would have filtered down the supply chain yet but warned suppliers, wholesalers and retailers would all "feel this driver wage increase".
BRC director of food & sustainability Andrew Opie added: "While rising driver wages will push up costs in the supply chain, it is unlikely that these are significant enough on their own to impact consumer prices. However, rising global food prices and new imports checks and costs from October 2021, will all put pressure on supermarket prices in the future."