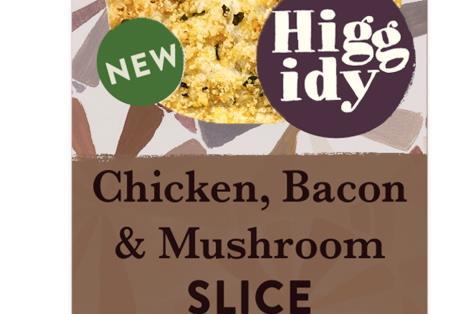 Profits have soared to record levels at Higgidy as hundreds of thousands of new customers turned to the premium savoury pastry brand through lockdowns.
Revenues at the business increased 18.5% to £30.4m in the year ended 27 September 2020, newly filed accounts at Companies House revealed.
Higgidy said awareness of the brand had grown as consumers stocked up on its pies, quiches and rolls while working from home and for evening meals.
It also expanded its range, with the launch of 30 SKUs across growth categories such as plant-based, snacking and sharing, as well as branching out into ready meals for the first time.
Operating profits jumped to £2.1m, compared with £145,000 in the previous year.
Higgidy put the improved performance down to its three-year strategy to invest heavily in the business, including at its West Sussex factory, in NPD and promoting the brand, to position for sustainable future growth.
The business spent almost £1m last year on plant and machinery improvements, as well as IT equipment and software.
As a brand, Higgidy grew retail sales value within the chilled savoury pastry category by 33.5% to £44.7m, increasing market share 0.8 percentage points to 3.7% [IRI 52 w/e 24 January 2021].
Its market penetration also soared to 7.3% as it added 400,000 new shoppers to the brand [Kantar 52 w/e 24 January 2021].
"The retail environment remains very competitive, but the Higgidy brand has continued to expand and innovate with new products," said chairman Mark Campbell.
"We are excited about the future and feel we are well set up to continue our growth momentum in the coming year."
Founded by Camilla Stephens in 2003, Higgidy today employs 300 staff and manufactures more than 260,000 pies, quiches and rolls every week.
It is majority owned by Samworth Brothers following a deal in 2020.