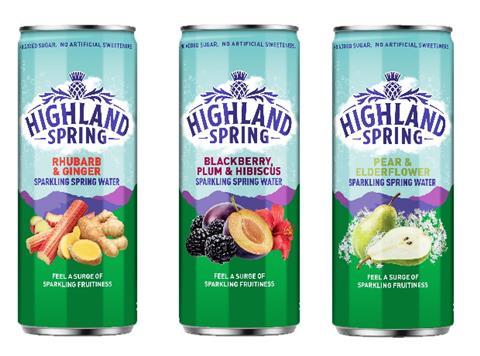 Bottled water brand Highland Spring fell to a £2.7m pre-tax loss in 2019 and suffered further sales slumps in 2020.
Newly filed accounts show Highland Spring's sales dropped £10m (9.1%) to £100.5m as a poor summer drove volume declines.
Increased costs, including PET and packaging recovery notes, eroded margins and led to an operating loss of £1.2m compared with a £1.6m profit in 2018. Interest payments meant pre-tax losses hit £2.7m from a £520k profit.
Unaudited figures in the accounts show the fall in sales continued in 2020, given the impact of Covid on out-of-home food and drink consumption and the loss of foodservice and food to go.
Sales declined by a further 12.3% to £88.1m in 2020. However, profitability improved, driven by efficiencies and a reduction in overhead spend. Underlying operating profit before £1.1m of reorganisation costs was £894k, compared with a loss of £594k in 2019.
Chief commercial officer Simon Oldham said 2019 had been a "disappointing" year for the brand, but that "initiatives put in place by the group have positively impacted performance in 2020".
"At-home consumption has exceeded expectation during Covid-19, underlining the strength of the category, with consumers continuing to enjoy natural source water at home especially in big bottle and sparkling formats," he said.
"As a result, during 2020, the group was proud that with a modest decline of around 9 million litres against a larger market decline, the brand performed well to retain and further extend its position as the UK's number-one plain bottled water brand."
He also pointed out that despite a poor performance in 2019, the brand continued to increase its market share over its biggest rival Evian and now boasts 10.3%.
With the bottled water market expected to move back into annual growth from 2022 to 2024, according to Zenith, Highland Spring said it would continue to invest in new, environmentally sustainable products.
New product development including flavoured cans and a 10-litre hydration pack have recently been launched to market following a research and development period in 2019/20.