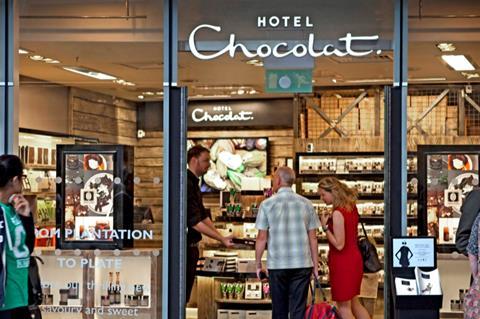 Hotel Chocolat is creating 140 new permanent jobs at its factory in Hadley Park, Huntingdon.
The confectionery retailer is recruiting personnel to help upscale the current 45,000 sq ft site to a 195,000 sq ft state-of-the-art factory in the next five years.
"Hotel Chocolat is on an exciting journey so we are heavily investing in our Huntingdon site to make it the 'centre of excellence' for chocolate production," said Hotel Chocolat's site manufacturing manager Ollie Hughes.
"It will look remarkably different as it evolves over the next five years, and we are over the moon to be boosting the local job economy at the same time. It's a great time to join us."
Some of the available manufacturing roles at the site, which is located between Cambridge and Peterborough, include skilled operatives and chocolate technicians.
"Whether it's working with our hot chocolate ranges or innovation products, there's lots of opportunity for development and learning new skills. Be it the production, engineering, hygiene or mixing department – everyone plays a key part and we can't wait for this next stage of growth," Hughes added.
The British chocolatier offers a series of perks to its new employees, including 50% company discount, 70% off stays at the group's St Lucia hotel, life insurance and weekends off.
The Huntingdon factory currently employs 275 people in addition to agency staff.