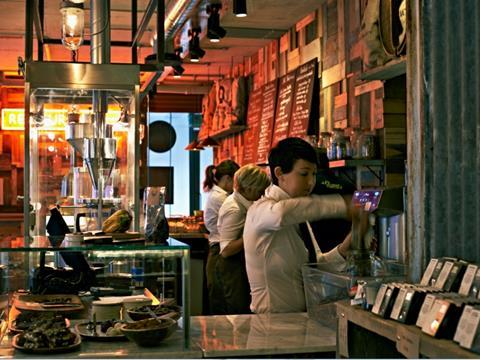 Hotel Chocolat has been granted permission to operate its factory in Huntingdon, Cambridgeshire, 24 hours a day.
The luxury chocolatier made the application for extended hours to Huntingdon District Council in a bid to mitigate the impact of implementing Covid-19 safety controls while meeting increased demand for its products.
A letter submitted as part of Hotel Chocolat's application said: "There is an immediate need for extended hours of operation due to limitations to working arrangements and the number of workers on shift due to Covid-19 regulations. This has put a strain on existing operational arrangements and more flexible working practices are necessary.
"Hotel Chocolat has also seen a notable increase in business demand and as such the site requires longer hours of operations to ensure it can continue to meet production demand and business functionality moving forward."
The rise in demand has come despite the retailer temporarily closing stores in response to the coronavirus crisis. It said this week that the impact of this had been "more than offset" by the growth of online sales. All 70 UK stores are currently shuttered.
Reporting its Christmas trading performance, Hotel Chocolat said total group revenues increased 19% for the 13 weeks to 27 December 2020.
"The strength of the brand and our ability to flex our multichannel model meant that despite the challenging environment every business and every family has faced, we were able to keep on delivering chocolate happiness, launch new products and deliver strong sales growth," said CEO and co-founder Angus Thirlwell.
Meanwhile, the chocolatier is asking customers to share their ideas to help expand its product range.
It has launched a competition for customers to invent items to include in its subscription boxes. It is looking for chocolates, hot chocolate flavours, biscuits and cacao-based dishes.
Winning product designs will be sent to winners and added to its Inventing Room subscription boxes.