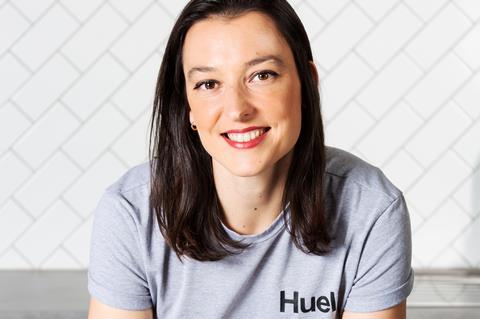 Huel has hired Lisa Marçais to lead its international expansion.
Marçais, who previously worked for fashion retailer Asos as its head of Europe, will join the meal replacements pioneer as commercial director, a newly created role, reporting into its CEO James McMaster.
She would be responsible for "driving commercial strategy to deliver best in class customer propositions in the market and build a high-performing commercial function, to continue to accelerate Huel's growth globally", said the brand.
It was "a privilege to be joining the team at Huel to lead the brand's international expansion", said Marçais, adding it was an "exciting time" for the business, which had just hit the milestone of selling 150 million meals.
"These are all great signs customers continue to seek food that gives them complete nutrition, while being affordable, convenient and better for the planet."
Marçais brought with her "years of leadership experience that will be vital in helping us deliver our business strategy and our vision for expanding globally", said McMaster.
It comes on the back of a solid set of financials for the brand: its sales were up £39.8m to £99m over the 18 months to July 2020, which Huel said was boosted by new flavour launches and the rollout of an improved recipe across its existing powder range in December 2019.
Last year also saw Huel move into the ready meals category with a range of 'Hot & Savoury' meals which can be prepared in under five minutes.