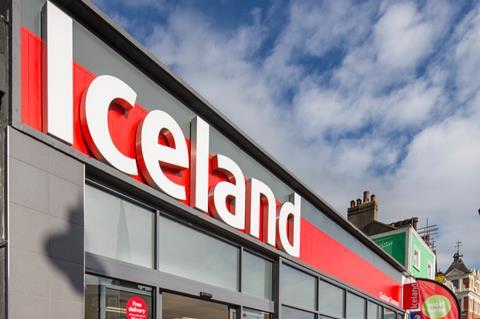 Iceland has confirmed plans to recruit an additional 2,000 store staff as it grapples with absence rates in the so-called 'pingdemic'.
The recruitment push is to begin within "a few days" via ads in stores, on social media and in service stations. All the vacancies will be temporary roles to address shortages caused by staff getting 'pinged' by the NHS Test & Trace app.
Adding to comments by the supermarket's MD Richard Walker earlier this week, Iceland also said that, like other supermarkets, it was seeing highest absence rates in the north of England.
A spokeswoman said trading hours had been reduced across the estate.
Talking to the BBC on Monday, Walker said over 1,000 staff, or 4% of the total, were absent because so many had been pinged, and some stores had been forced to close.
He has called for self-isolation rules to be eased sooner than 16 August, and for those pinged to be allowed to immediately return to work if a Covid test proves negative.
There are also growing industry calls for the government to add retail workers to a new list of exempt occupations, allowing those fully vaccinated to continue working after being pinged.
The Grocer revealed yesterday supermarket absence rates had hit 30% in pockets of the country, while a number of retailers were moving staff from store to store to ease the shortfall. Industry sources suggest it's a tactic in which discounters have an advantage because staff are typically trained to carry out a varied range of in-store duties.
Iceland's spokeswoman said: "We have been bringing local colleagues in from nearby stores to support the stores that need more help.
"It has been all hands to the pump. We've seen managers driving delivery vans and really going above and beyond."
She said store absence rates were not affecting stock availability but added: "Any availability impact is due to absence in HGV drivers, but moreover a far deeper rooted issue in HGV drivers UK-wide, worsened by the pingdemic."