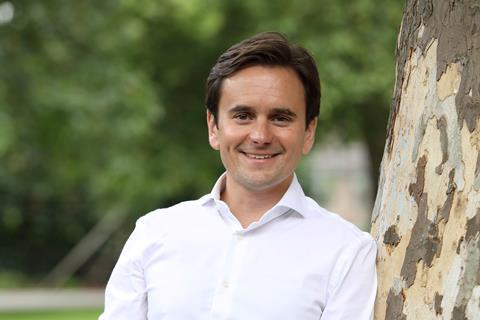 Iceland narrowly missed its deadline for reformulating all own label products to remove palm oil and made a "big mistake" by not explaining the situation sooner, according to its MD.
The acknowledgement comes in Richard Walker's forthcoming book The Green Grocer, in a chapter describing the "backlash" as it emerged Iceland had removed its name from the packaging of some lines instead of palm oil from the product.
The book acknowledges the business came "nail-bitingly close" to meeting the highly publicised pledge by the deadline of 31 December 2018 – apart from the 17 lines that couldn't be reformulated in time.
Walker told The Grocer he felt he should have publicised the relabelling exercise in a blog before it emerged in the press.
"I think if I'd have just put out a blog at the end of December or the beginning of January to say, 'look, some of our suppliers on a very small handful of lines just didn't have enough time to change their lines and get the products into Iceland's own label in time.
"'So, to give them more time we've taken Iceland off the packaging, temporarily for 16 weeks until they can catch up.'"
The 17 lines were later successfully reformulated and moved back to Iceland branding.
Walker added: "You live and learn. At the time I was personally really upset about it because I knew what I was trying to do came from a place of authenticity and I hated this kind of stain at the end of the story."
Thanks to lessons from the episode, Iceland was trying to be just as transparent about setbacks as successes in its work to remove plastic from own label by the end of 2023, Walker said.
The book also notes how he has not always seen eye-to-eye with his father, Iceland founder and chairman Malcolm Walker, who he describes as leaning more to "purpose after profits".
Walker told The Grocer he still "constantly" had to lobby his father and finance executives on his sustainability agenda but his case was helped by Iceland's recent soaring sales, up 21.8% in the 12 weeks to 24 January according to Kantar. "I hope people see us as more progressive potentially than they did five years ago and I'm proud of that," added Walker.
He also responded to media criticism of Iceland for not refunding the business rates holiday for this financial year. Most recent criticism has turned its focus to the management buyout of Iceland from majority shareholder Brait last year, arguing the relief helped fund the deal.
"We'd agreed the deal before the pandemic and we took on more debt to buy it back," said Walker. "Brait could have carved it up. This was about safeguarding the company."
The Green Grocer is available to pre-order now for 1 April.