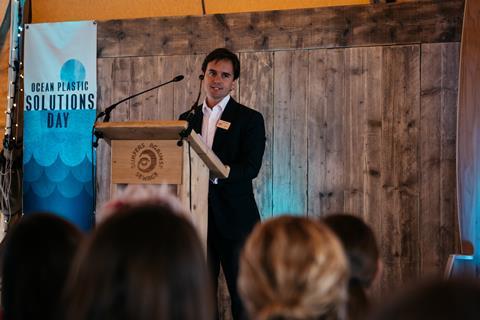 Iceland MD Richard Walker has been named as chair of marine conservation charity Surfers Against Sewage.
It followed three years of collaboration on campaign work between Surfers Against Sewage and the Iceland Foods Charitable Foundation, the supermarket said.
Their work together has included supporting beach cleanings and founding the Plastic Free Awards, celebrating efforts to tackle the problem.
As chair of the board of trustees at the charity, Walker said he aimed to lobby for protected marine areas, encourage commitment from business and prompt more beach, river and street cleans.
"Becoming a charity trustee is a great way for business leaders show commitment to prevent the further unravelling of the world we treasure," said Walker. "I would especially encourage younger leaders to consider how they can drive real change in this way."
Surfers Against Sewage CEO Hugo Tagholm said: "Positive, disruptive leadership is now the only way forward and in collaborating, we create a unique opportunity to drive the change we all want to see, with one voice."
Iceland is working toward eliminating plastic packaging from all own label products by the end of 2023, a commitment Walker made at the beginning of 2018.