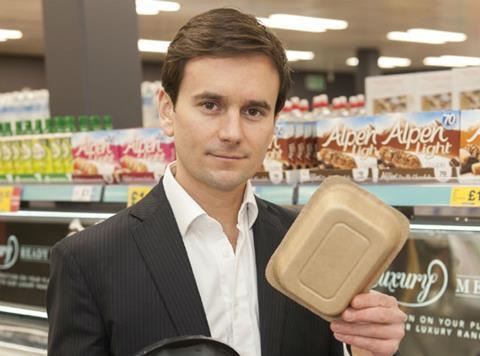 Iceland MD Richard Walker has written a book promising to help other business become greener.
Called 'The Green Grocer: one man's manifesto for corporate activism', the book explores the Iceland boss's "life and business lessons, and passion for sustainability and social change," said Walker.
The book promises readers will learn how to "green your business from one of the UK's leading corporate activists".
The back-cover blurb says: "Richard Walker runs a £4bn business that is affecting real change in a most unlikely but critical sector: the supermarket.
"From restricting single-use plastic to eradicating palm oil from products, his quest is to find purpose with profit for his business.
"In this book, he explains how you too can make genuine progress on sustainable initiatives while being realistic about profit, margins and obligations to customers and employees.
"Walker offers clear-sighted experience and inspiration for every business, showing you how it's not only possible but valuable to 'do it right' and still generate profit."
A recommendation by TV naturalist Chris Packham says: "If you read one book this year and want a better future then this should be it."
The book will be available from April but can be pre-ordered now on Amazon for £12.99 in paperback.
Walker revealed the news on Twitter, saying he was "beyond excited", having kept the project secret for a year.