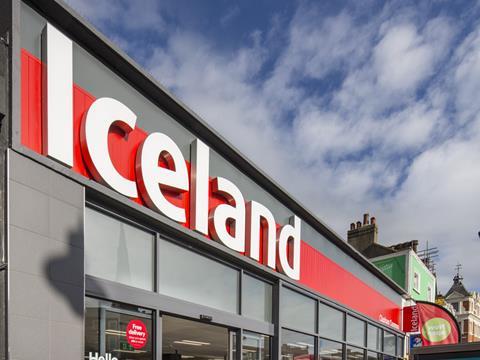 Iceland is backing a campaign to raise awareness of sepsis and spread life-saving knowledge about the potentially deadly condition.
The Iceland Foods Charitable Foundation has worked with the UK Sepsis Trust to co-develop and provide funding for an initiative encouraging businesses to educate staff about possible signs.
Companies signing up to 'Sepsis Savvy', of which Iceland is the first, are asked to encourage staff to play an online educational game and watch a four-minute video in which actor Jason Watkins describes losing his two-year-old daughter to the condition.
The UK Sepsis Trust's website invites companies to get accredited for backing the campaign by explaining what they have done to encourage awareness. They are also asked to "shout about it on social media using #sepsissavvy".
Sepsis occurs when the body over-reacts to an infection. It can arise from any infection, including Covid-19, with one in 12 people hospitalised with the virus at risk of developing it, according to the trust.
It's likely to account for at least 25% of Covid-19 related deaths, and shares symptoms with the virus, such as fever, breathlessness and muscle pain, creating a risk of confusing the conditions, the trust said.
Sepsis affects 245,000 people a year in the UK, and kills 48,000, more than breast, bowel and prostate cancers combined, according to the charity. Diagnosed early, it can often be easily treated, but it can also be missed because symptoms vary. Resources provided by the campaign include a list of potential signs, broken down into the different symptoms commonly shown by children and adults.
"When it comes to saving lives from sepsis we know awareness is key," said Iceland CEO Tarsem Dhaliwal. "That's why we're delighted to have been involved with Sepsis Savvy from the start and, of course, to be one of the first organisations to sign up.
"The short film and game make it easy for us to educate our colleagues about sepsis and the signs to look out for and, crucially, it's free and really easy to implement. We're encouraging other like-minded companies to get involved too – if we all play our part, we can save even more lives."
UK Sepsis Trust CEO and founder Ron Daniels said: "There's a huge lack of awareness about sepsis, which is likely to be worsened by the Covid-19 pandemic. To save lives demands both an aware public and switched-on health professionals – symptoms can vary hugely so communication is key.
"We're hoping that these resources will help to increase the public's knowledge about this devastating condition in an engaging way."
Watkins' daughter Maude was discovered on 1 January 2011 to have died of sepsis during the night, having been sent home from hospital two days earlier with apparently non-serious symptoms. "I'd urge, in the strongest terms possible, as many organisations as possible to sign up to Sepsis Savvy," said Watkins.
"We may well not have lost our darling daughter to sepsis if we'd known more about this condition and what to look out for. But sepsis was not, and still is not, part of our everyday language – and that's the terrible tragedy and truth.
"We're determined to prevent other families going through what we've been, and are still, going through. So please, sign up now and protect your colleagues, customers, clients."