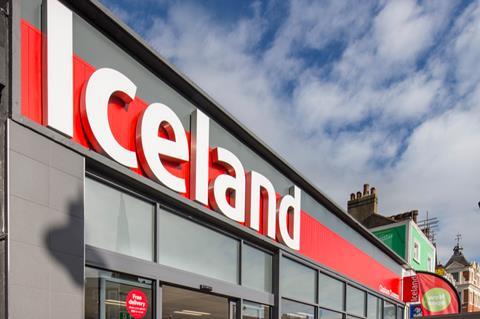 Iceland has become the latest supermarket to announce it will not claim business rates relief for the financial year 2021-22.
It follows criticism of Iceland for holding on to the relief for 2020-21 while a string of rival supermarkets handed it back.
"We have taken the decision to waive our access to the extended business rates relief announced as part of the spring Budget," said an Iceland spokeswoman this morning.
The relief which Iceland has kept for 2020-21 is estimated to be worth £45m.
The spokeswoman said: "The relief provided by the government has offered much-needed support and stability, enabling us to protect the jobs of our 30,000 colleagues, and create a safe working and shopping environment.
"We believe the costs associated with our Covid-19 response will reduce over the coming months, as the country follows the recovery plan set out by the government."
Iceland's announcement also comes as The Grocer today reveals a major rival supermarket has taken aim at the business for running a string of national newspaper voucher promotions while arguing it cannot afford to repay the 2020-21 business rates holiday.
The rival gave The Grocer a list of over 15 front-page national newspaper voucher promotions by Iceland since the start of February, offering online shoppers up to £10 off a £50 basket or £5 off £30. "This is Iceland giving between 17% and 20% of every voucher transaction back to a shopper," argued the rival. "Given grocery margins are low single-digit, how is this being funded given Iceland has been loss-making? By the taxpayer?"
Iceland now joins Tesco, Sainsbury's, Asda, Morrisons, Aldi and Lidl in turning down the relief for 2021-22.
Iceland MD Richard Walker recently defended his business' decision not to repay the relief of 2020-21, saying it could not afford to and the money had helped keep the company afloat and staff in jobs. "In the face of this year's truly exceptional challenges, we made all our plans and budgets on the assumption we would retain the rates relief we had been given," Walker wrote in The Times.
Speaking to The Grocer after the article appeared in February, Walker said: "That's the key point – if we'd been told it was a loan then we would have acted differently.
"I don't make any apology for using public money to safeguard jobs."