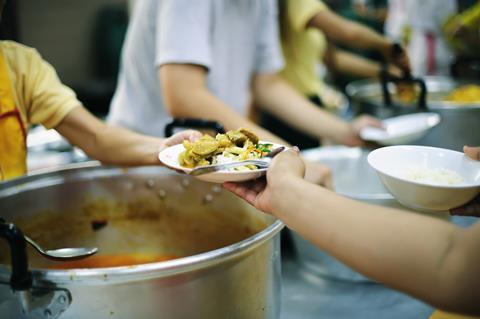 The IGD has launched a new guide to help suppliers tackle the hunger crisis, as part of its plans to double the amount of surplus food going to redistribution.
The organisation said that with one in six people across England, Wales and Northern Ireland experiencing food insecurity, according to the government's own figures, much more needed to be done to help.
It said the document 'Maximising Food Surplus Redistribution: A Guide for Food Manufacturing Businesses' was the first step in a new programme of work on redistribution from IGD.
In February, The Grocer reported how the IGD was launching a major initiative to tackle hunger that would see food and drink companies asked to make a landmark commitment to more than double the amount of food surplus going to redistribution. It followed talks between supermarket bosses, suppliers and redistribution charities.
IGD has worked with Ben Elliot, the food surplus and waste champion for Defra, and Wrap on the new guide, which will be followed by the creation of a new online redistribution resources hub later next month.
"Today, across England, Wales and Northern Ireland, one in six people are experiencing food insecurity," said Susan Barratt, IGD CEO.
"A range of organisations, including charities and community groups, help this group meet their needs for food and provide other vital services for vulnerable members of society; and the Covid-19 pandemic has seen a huge growth in the need for food to reach these organisations.
"Our industry has done a fabulous job supporting local charities and communities in this mission, but there is more we can do together and having spoken to lots of organisations, I know there is an appetite to drive a step change in the level of surplus food that is redistributed.
"We hope this guide is inspiring and helpful in creating action. We need your feedback so we can continue to progress our vital redistribution work and help others to do the same, so please tell us your experience of using the guide in your organisation."
Elliot added: "When you consider the love, care and passion that goes into the food we grow, produce, sell and serve – wasting this food is just wrong.
"Tackling food waste is an opportunity to reduce our impact on the environment, achieve our net zero targets and is critical to ensuring our businesses are as competitive as they can be.
"In these unprecedented times, demand for charities and community groups and the services they provide has never been higher. Ensuring all surplus food that is safe for people to eat is made available and redistributed is a key way in which we can support those most in need and ensure good food is put to good use."