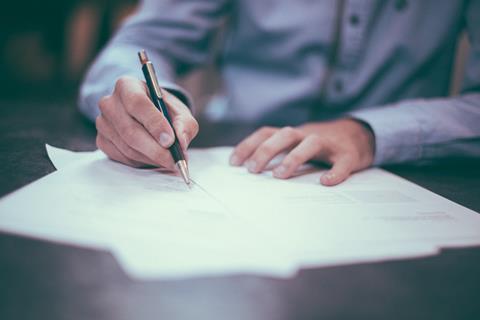 A lack of "competent" customs agents is exacerbating disruption at both the EU and Northern Irish border with many lacking sufficient training for the job, industry figures have claimed.
The government launched a major recruitment drive last year to recruit 50,000 customs agents to help fill the additional 260 million customs forms a year as a result of Brexit.
However, there is still believed to be a significant shortfall in agents, while many of those recruited started the job too late last year to receive appropriate training in time.
John Martin, NI policy manager at the Road Haulage Association, told a Stormont committee meeting on Wednesday there is "insufficient capacity" to service the haulage industry.
"Even some of the customs agents we do have are not competent to do the job because they've been recruited towards the latter part of last year, and there's been insufficient training or time provided to enable those staff to be trained," he added.
Since the new year, reports have emerged of shipments delayed due to minor issues such as documents printed in the wrong font size or filled using a red pen rather than blue, with some industry figures attributing it to lack of resource.
"Customs agents cannot cope," said Ian Wright, FDF CEO. "The lack of capacity drives mistakes with no time to correct them. I suspect that's true all the way down the chain: clients, suppliers, customs agents, hauliers, customs officials."
Chris Slowey, director at Manfreight logistics firm, said Covid had also taken its toll on customs agents servicing the sector, highlighting one example in which an outbreak within an office left just three staff members to handle 5,000 daily declarations. "Impossible," he concluded.
Slowey said many experienced customs agents have left the industry during the past 26 years, leaving his team learning from agents employed within the past 20 days.
The government launched its Trader Support Service to help businesses with customs declarations for Northern Ireland, however it was described as "cumbersome" and "resource intensive" by the John Martin at the RHA.
Hauliers have recruited additional staff to manage the service, he said, however a process that took 15 to 20 minutes to manage pre-January is taking six to seven hours to manage now. "Okay, there are some teething difficulties. But even with those teething difficulties reduced or eliminated, that process will still take in the region of two to three hours."