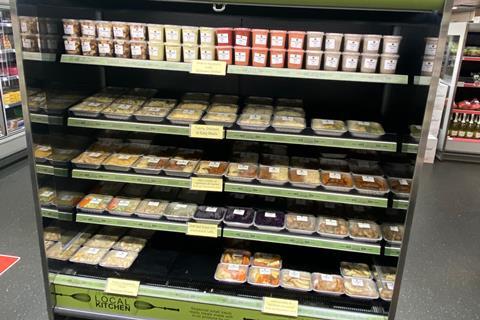 Independent supermarket Jempson's has rolled out a new range of ready meals utilising staff from its shuttered cafés and restaurant.
Jempson's Local Kitchen is a range of 24 small-batch seasonal meals created by the business' hospitality team which would usually serve Jemspon's chain of six cafés and a restaurant within its flagship Peasmarsh supermarket.
The range includes starters, mains, side dishes, desserts and soups.
The main meals include lasagne, toad in the hole, fish pie and honey & mustard chicken with rice and start at £2.95, with side dishes starting at £1.75.
The range hit the shelves of its Rye store last week having launched at the end of 2020 in Peasmarsh.
"I am very excited to launch our fantastic range of freshly prepared chilled ready meals, these will showcase the best of the local produce available," said Jempson's owner Stephen Jempson.
"I have long felt Jempson's lacked a credible fresh ready meal offer in our supermarkets. The second lockdown gave us an opportunity to crack on with developing our own and start experimenting with ranges, meals, sides and offers. We have a great restaurant team which we didn't want to lose or put on furlough, so we've turned our restaurant kitchens into making our first chilled ready meals. I do believe this is a huge opportunity for us as a company. We will also be making these available to our home delivery customers. The range has proven very popular, we are delighted with the response."