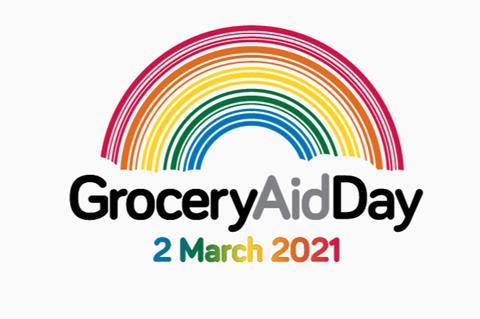 GroceryAid is appealing for support from the fmcg industry to raise awareness of #GroceryAidDay on 2 March.
The charity, which provides emotional, practical and financial support to grocery workers, is asking the industry to promote the day across their internal and external networks to raise awareness of the support available.
GroceryAid has created downloadable materials, inlcuding screensavers and email footers, to help companies communicate the support available to their internal teams.
It's also intending to raise awareness across social media and has provided content to be shared with #GroceryAidDay on 2 March, to help spread the word.
In the past year, applications to GroceryAid for financial support have increased by 55% and the number of helpline calls has risen by 74%.
"With nearly a year since the first lockdown, industry colleagues still continue to face emotional and financial hardship whilst working hard to feed the nation." said a GroceryAid spokeswoman.
"We want all our colleagues to know that we're here to support them and we offer emotional, practical and financial support through our helpline and website 24/7, 365 days a year."
Information about the campaign and downloadable materials can be found here.