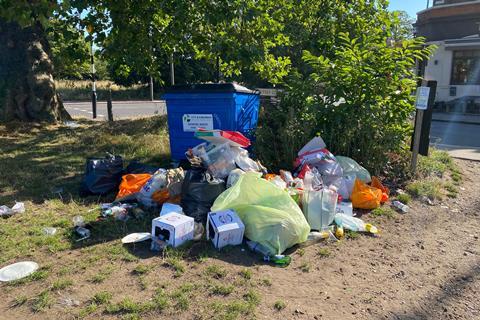 Food industry and packaging bosses have called on the government to go back to the drawing board over plans to make them responsible for the collection and funding of recycling and litter.
A letter from a dozen different trade bodies to environment secretary George Eustice warned the extended producer responsibilities (EPR) proposals were based on a "unrealistic" timeframe and would result in major hikes to food prices.
Signed by organisations including the BRC, the FDF and the Recycling Association, the letter comes a week after The Grocer revealed business claims that the "astronomical" costs of EPR would force up household food bills by a an average of £125 a week.
EPR is due to come into force in 2024, with food and drink and packaging companies forced to pay for everything from criminal fly-tipping, to litter collection. The government's own estimates of the cost to industry have spiralled from the £1.1bn estimated in 2019 to £2.7bn.
"In practice, these changes to the funding mechanism will, at least partly, be passed through to consumers, resulting in a £100 average annual increase to household shopping bills," says the letter to Eustice. "It is therefore critical that any costs within the system are only incurred if they directly drive the desired outcomes.
"We also believe that focusing first on delivering consistency of collections and EPR for households and micro-businesses is the optimum way to deliver quick recycling performance improvement."
One supermarket source told The Grocer: "The proposed phased implementation timeline is simply unrealistic.
"The retail industry has been hit the hardest by the lockdown restrictions and cannot ignore the significant costs increase presented by the government, now possibly reaching £2.7bn per annum for packaging EPR alone for obligated businesses, and overall 'collection and packaging' reforms mounting to £20.8bn over the next decade for businesses.
"This is a very substantial figure that needs to be considered in the light of already existing pressures on retail from business rates and the increased regulatory burden post-Brexit and post-Covid."