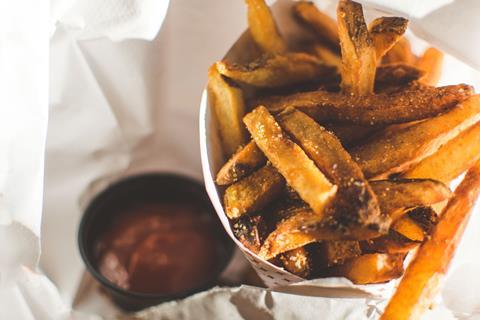 England's salt reduction programme will have led to nearly 200,000 fewer adults developing heart disease, according to a study by Queen Mary University of London.
However, researchers warn the recent stalling of progress on salt reduction is endangering the potential for further health gains, with salt intake remaining significantly higher than recommended levels.
The study shows from 2003 to 2018 the salt reduction programme achieved an overall salt intake reduction of one gram/day per adult, from 9.38 grams/day in 2000 to 8.38 grams/day in 2018.
It said if 2018 salt intake levels were maintained, by 2050 the programme would have led to 193,870 fewer adults developing premature cardiovascular disease (comprising 83,140 cases of premature ischemic heart disease and 110,730 premature strokes), and a £1.64bn healthcare cost saving for the adult population of England.
But the researchers said progress had been much slower in the past few years.
In September, PHE published salt reduction targets for 84 different foods with a target deadline of 2024, the fifth set of targets published by the government since the original FSA programme in 2006.
However, the targets were watered down compared to the initial reductions proposed a year ago and PHE also published a report showing a huge number of products had missed the last set of targets, for 2018.
"Our results are striking because of the large health benefits we see with an effective government policy of reducing salt in everyday food products," said professor Borislava Mihaylova, lead researcher from Queen Mary University of London.
"These gains could be seriously endangered if the policy is weakened. The stalling of salt reduction efforts in the past few years is now eating away at the potential population health gains and is costing our health service dearly.
"Over the last few years, quantities of salt in diets have remained steady at levels much higher than recommended. If we can reduce our salt intake to the recommended 5g per day, we will double health benefits and healthcare savings by the year 2050."