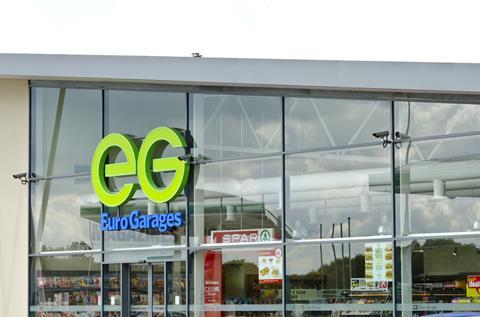 The billionaire Issa brothers moved a step closer to clinching their deal to buy Asda today after the competition authorities indicated they are likely to accept a plan to sell off 27 EG forecourts.
The Competition & Markets Authority (CMA) said there were "reasonable grounds" for believing the compromise offered by the brothers and TDR Capital would be "acceptable", although it offcially has 40 days to work through the details of the proposed disposals.
Last month The Grocer reported how sources close to the EG Group owners indicated they would be prepared to sell dozens of petrol stations standing in the way of the deal, after the CMA raised concerns it would lead to a hike in fuel prices in some of the areas where both Asda and EG operate.
A Phase 1 investigation found the deal raised local competition concerns in relation to road fuel supply in 36 locations across the UK.
"Mr Zuber Issa, Mr Mohsin Issa and TDR Capital LLP jointly offered undertakings to the CMA, which involve divesting 27 EG Group Limited petrol filling stations," the CMA said in a statement issued today.
"The CMA considers there are reasonable grounds for believing the undertakings offered jointly by Mr Zuber Issa, Mr Mohsin Issa and TDR Capital LLP, or a modified version of them, might be accepted by the CMA under the Enterprise Act 2002."
A spokeswoman for the Issa Brothers and TDR Capital said: "Over the course of the past 10 days, we have been working constructively with the CMA to offer remedies to address the CMA's competition concerns.
"Today, we are pleased to confirm the CMA has indicated it has reasonable grounds to believe the proposed remedies are acceptable, enabling us to arrive at a conclusive outcome for the acquisition of Asda in Phase 1.
"As is usual in cases such as these, the CMA now has a period of 40 days to work through the detail of the proposed divestitures and therefore we are restricted in the level of information we are able to provide on specific sites. However, we have been comforted by the significant interest we have already received from potential buyers during this process, demonstrating the strong growth potential of our forecourts and the liquidity in the market.
"Over the coming months, we are confident we will be able to agree a sale to suitable operators to take over all identified sites, and we will share more information in due course."