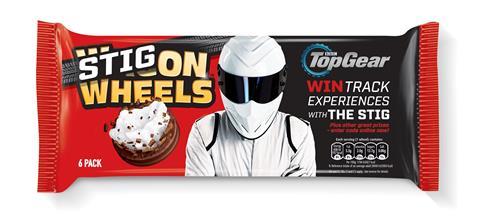 Jammie Dodgers and Wagon Wheels maker Burton's Biscuits is being put up for sale after its owner appointed bankers to explore options.
Ontario Teachers' Pension Plan, which bought Burton's in 2013, has hired advisors at Stamford Partners to run the process for the UK's second largest biscuit manufacturer over the coming months, The Grocer has learned.
City sources said the auction was expected to be highly competitive and could fetch upwards of £360m after demand for biscuits skyrocketed during the pandemic as shoppers stocked up cupboards with household favourites throughout lockdown.
The auction is expected to involve French private label supplier Biscuit International, acquired by PE firm Platinum Equity a year ago, Fox's owner Ferrero and McVitie's maker Pladis, along with a host of private equity houses.
"Biscuit International are desperate for a UK asset and Burton's would provide a strong platform for further consolidation in biscuits and the wider category, not just in the UK but overseas as well," an industry source said.
OTPP has endured a series of frustrations in its seven-plus years of owning Burton's, with ambitions for big acquisitions thwarted several times. Not only did it miss out to Turkey's Yildiz in the £2bn auction for United Biscuits in 2014, which would have combined the number one and two biscuit makers in the UK, it also made a number of failed attempts to buy or merge with Fox's.
However, the Canadian fund has spent the past four years transforming Burton's after revenues and profitability tumbled in the wake of the £200m sale to Mondelez of the prized licence to produce Cadbury biscuits.
It finally completed its first acquisition in 2019, buying premium brand Thomas Fudge's, followed later that year by a deal for Scottish shortbread producer Paterson Arran.
Sales were already back on the rise before the coronavirus pandemic, thanks to a combination of a tie-up with Mars to produce a range of biscuits for the confectionery giant's brands, a focus on its own power brands, a push into private label and a resurgence in overseas business.
Demand for biscuits soared as the UK went into lockdown in March, with sales in supermarkets jumping 21% in the four weeks to 22 March [Kantar]. While demand has flattened since, Burton's brands continued to grow throughout 2020, with retail sales of Wagon Wheels up 18%, Jammie Dodgers up 5.4% and Maryland Cookies up 1.8%, according to The Grocer's Top Products Survey with Nielsen.
Burton's 2020 accounts have yet to be published at Companies House, but EBITDA is now understood to be back around the £30m mark.
"Teachers has done a good job of returning the company to profitability since the sale of the Cadbury's licence," a City source added. "It's a new Burton's and positioned well for the future.
"Whoever comes out on top in the auction will be well positioned for a strong consolidation play in biscuits and snacking more generally, with a number of UK assets available, including own-label producer Hill Biscuits and the 2 Sister's private-label business left over from Fox's sale to Ferrero, as well as snack bar players Wholebake and Brighter Foods and various cake manufacturers, not to mention potential on the Continent."
OTPP, Burton's and Stamford all declined to comment.