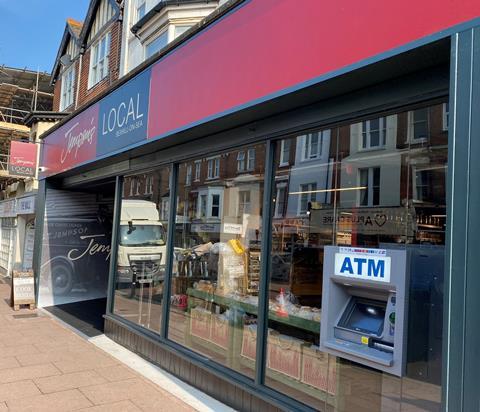 Independent retailer Jempson's has opened its seventh store.
The East Sussex-based retailer purchased the 4,500 sq ft site in Bexhill-on-Sea from Southern Co-op. It has converted it to Jempson's Local and retained all of the former store employees.
Jempson's said it has added a new food-to-go section, an ATM and introduced "enhanced food ranges". These include locally sourced products and its own butchery meat, along with local and market produce.
Products from Jempson's bakery brand Rye Bakery and upmarket frozen food ready meals from Cook are also sold in the store.
Jempson's Local is the retailer's fourth convenience store alongside stores in Battle, Northian and Wadhurst.
The opening was marked with a special offer and money-off voucher campaign leafletted to local residents.
"We are hoping the new site will be a busy one. It is located on a main thoroughfare to the town's train station and other transport routes," said Jempson's owner Stephen Jempson.
"We are looking to develop and build on the store's previous customer base. Of all the requests that come across my desk, a request to open a store in Bexhill is always one of the most popular.
"Our brand of premium convenience trading from 4,500-5,000 sq ft appears to be a hit with customers. We're hoping it will be in Bexhill as well.
"We already operate a popular coffee shop in the same road which opened in 2010, so we are really excited about being a further part of the community."