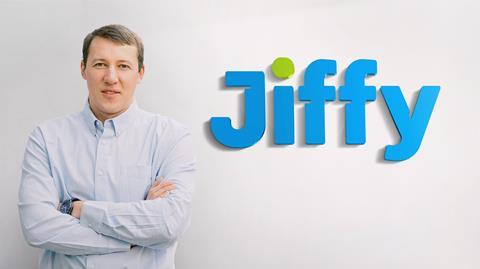 Online supermarket start-up Jiffy has raised £2.6m in seed funding to back its UK launch.
The company's first dark store will open in London this month offering a total range of 2,000 SKUs from brands and local suppliers across fresh, chilled, ambient and household categories.
Its on-demand service aims to deliver to customers within minutes without minimum orders or substitutions.
Jiffy will use the money from its first funding round on launching the first stores in the capital to service Westminster, Waterloo, Lambeth, Battersea, Clapham Town, Shoreditch, Bethnal Green, Hackney, Whitechapel and Stepney Green.
The business plans to raise more money to launch a further 20 local fulfilment warehouses across the UK later this year.
Jiffy is founded by Artur Shamalov, a food tech and e-commerce entrepreneur, and is headed by a team with experience in online and offline retail, including former Sainsbury's, Deliveroo and Revolut managers.
"We are building a mobile-first convenience store with superfast delivery that aims to change the way people shop for groceries," Shamalov said. "Safety and social distancing concerns have accelerated changes in customer needs and behaviour, creating a rising demand for rapid and contactless grocery delivery. Neither traditional supermarkets nor existing e-commerce businesses have been able to satisfy this demand fully."
Led by venture capital fund LVL1 Group, the first investment round also included money from AddVenture, TA Ventures, Vladimir Kholiaznikov and angel investors Oskar Hartmann, Alexander Nevinskiy and Dominique Locher.
LVL1 founder Lev Leviev added: "Online express grocery delivery is a relatively new concept. It is gaining traction around the world and disrupting traditional neighbourhood convenience store shopping."